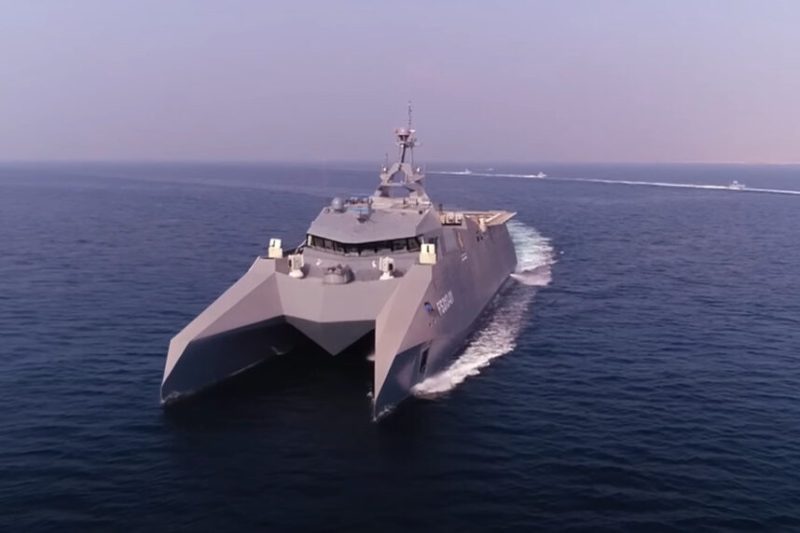 On September 5, Iran's IRGC Navy officially took delivery of the first Shahid Soleimani-class patrol-combat vessel during a ceremony that was held at its base in Bandar Abbas.
The new patrol-combat vessel is named after Iran's Quds Force commander Qassem Soleimani, who was assassinated in a US drone strike near the airport of Iraq's capital Baghdad during his January 2020 diplomatic mission.
The construction of the stealth patrol-combat vessel, which has an estimated length of 65 meters, began a few months after the assassination of General Soleimani.
The Iranian media reported that the design of the Shahid Soleimani vessel reduces its radar cross-section, enables it to operate in adverse weather conditions, and makes it more maneuverable than similar-sized ships. It is the IRGCN's first vessel that can also operate far from its base.
The patrol-combat vessel is armed with four large anti-ship missiles, as well as two small anti-ship missiles.
The vessel is protected by unidentified domestically-developed short and medium-range air defense systems with a vertical-launch system.
"This is the Islamic Republic of Iran's first domestically developed warship that is equipped with vertical-launch short-range and medium-range air-defense systems," said Major General Mohammad Bagheri, Chief of Staff for the Armed Forces of the Islamic Republic of Iran.