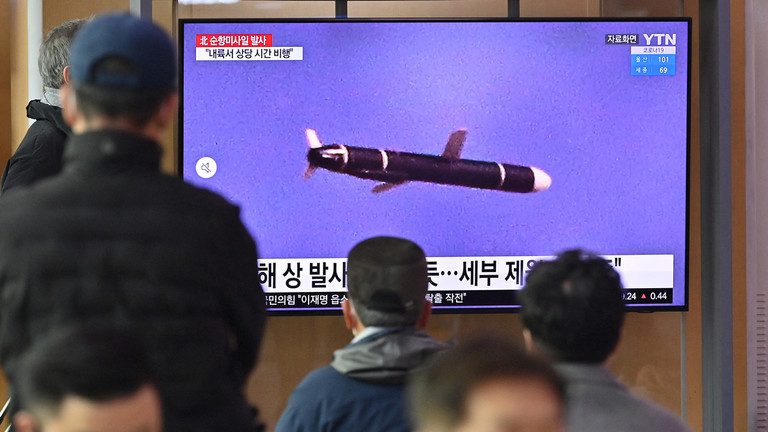 South Korea says it is investigating launches after it detected two missiles fired from the North's west coast into the sea.
North Korea has fired two cruise missiles into the sea, according to South Korean officials, in Pyongyang's first weapons test since early last month.
"Early this morning, we detected that North Korea fired two cruise missiles into the West Sea from Onchon, South Pyongan province," an unnamed military official told the Yonhap news agency on Wednesday.
The last weapons test took place on July 10, when the North fired what appeared to be multiple rocket launchers. It last tested cruise missiles in January.
"The US and South Korean military authorities are analysing detailed specifications such as flight distance," a defence ministry official told the AFP news agency.
The launches come a day after South Korea and the United States began a four-day preliminary joint drill in preparation for the long-suspended live field training known as Ulchi Freedom Shield, which takes place from August 22 to Sept 1. The exercises infuriate Pyongyang, which sees them as a rehearsal for invasion.