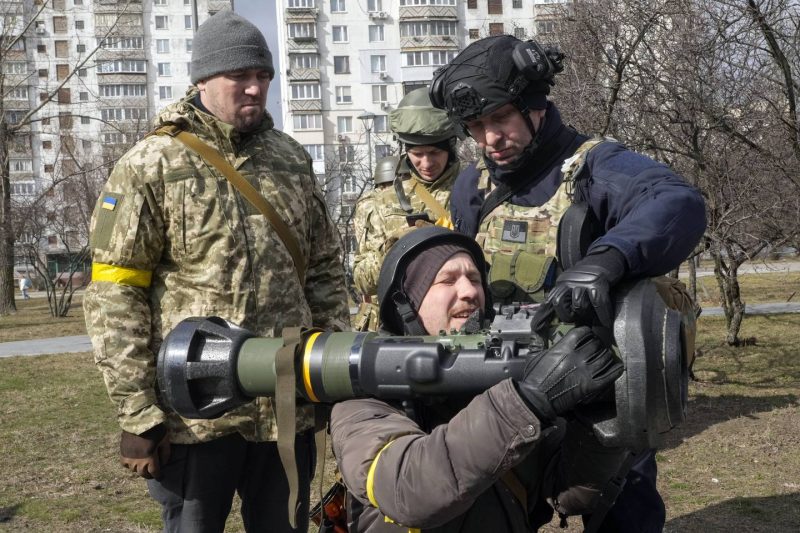 Western countries have sent more than 200,000 pieces of weaponry to Ukraine.
From anti-tank missiles to rifles and ammunition, thousands of pieces of equipment have been pledged and sent to help Ukraine in its fight against Russian forces.
The UK became the latest nation to increase its military donations and defence secretary Ben Wallace says Britain is also exploring the possible donation of portable anti-air missiles following a change in Russia's tactics.
Now, he confirmed the UK has now delivered 3,615 anti-tank weapons, known as NLAWs, and will shortly be supplying a "small consignment" of Javelin anti-tank missiles.
More than 12,200 next-generation anti-tank weapons have been sent to Ukraine.
The weapons weigh 27 pounds and have a combat range of 19 metres to 792 metres. Their purpose is to detonate above a tank.