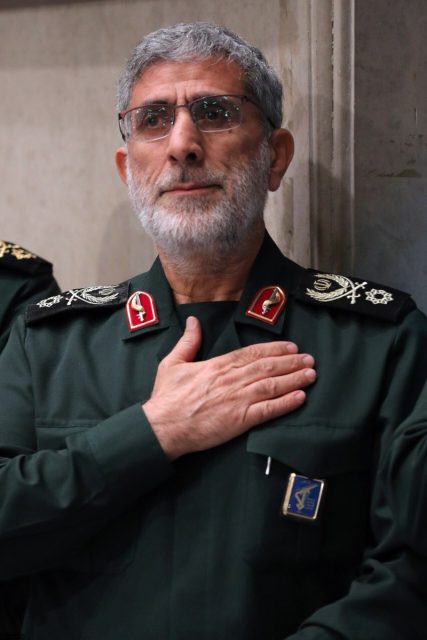 Top Iran Commander Vows To Strike "From Within US" To Avenge General Soleimani assassination.
During a speech on the occasion of Friday prayers in the Iranian city of Mashhad which commemorated this week's second anniversary of the US assassination of IRGC General Qassem Soleimani, the top commander of the Islamic Revolutionary Guard Corps' elite Quds Force (who was Soleimani's replacement) vowed to take vengeance "from within the US".
Iranian state and other foreign regional media featured Brigadier General Esmaeil Qaani's words, translating them as follows: "We will prepare ground for the hard revenge against the US from within their homes, as we do not need to be present as supervisors everywhere."
He added that "wherever is necessary we take revenge against Americans by the help of people on their side and within their own homes without our presence," Commander Qaani said.
Note: Donald Trump is the first American president to publicly admit that he has ordered the assassination of a prominent foreign official who has been heavily involved in the fight against international terrorism.