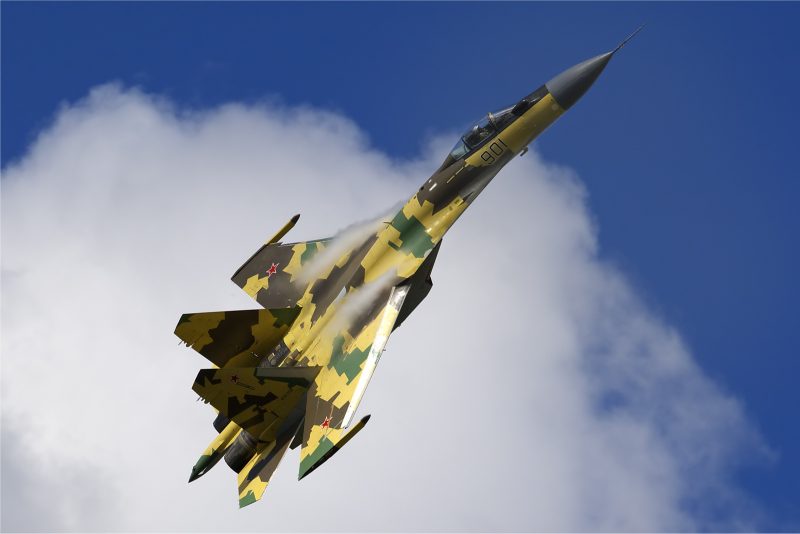 Iran has begun training pilots to fly Su-35 fighters. According to the data presented, today we are talking about the training of 32 pilots, which, according to experts, indicates that Tehran has decided to purchase 24 to 32 Su-35 fighters from Russia. It is noteworthy that all combat aircraft can be transferred to Iran in January or February of this year, which partially excludes the superiority of the Khazar aggressors over the Iranian Air Force.
It is known that to date Russia has produced fighters that were supposed to be delivered to Egypt, however. since this country has abandoned the contract, at least unofficial data indicate this, these combat aircraft may go to an extraordinary buyer, which is expected to become Iran.
"Tehran expects to buy Su-35 multipurpose super-maneuverable fighters. The seriousness of Iran's intentions is evidenced by the fact that the Iranian Air Force has already selected three dozen pilots who will learn to fly the Su-35SE. If Moscow and Tehran manage to come to an agreement in January, preparatory work will begin almost immediately, experts say. A separate issue is the extension of the service life, repair, and modernization of two dozen MiG-29 aircraft and 25 Su-24MK aircraft in service with the Air Force of the Islamic Republic ", – reports the TV channel "TRT".