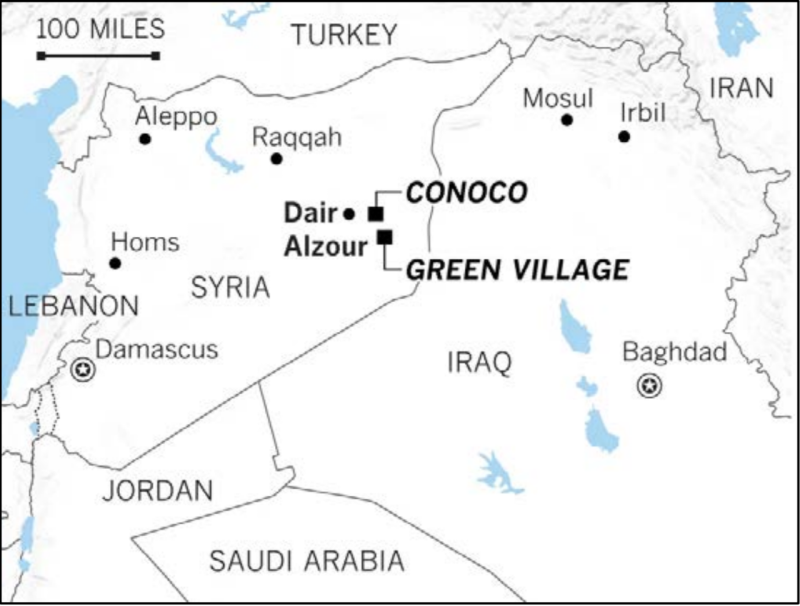 The US military carried out what's being described as a "preemptive strike" against rocket sites in eastern Syria that "posed a threat" – according to a US coalition official statement.
"The official, speaking on condition of anonymity, said the coalition saw several launch sites near the Green Village in Syria," Reuters reports, referencing an illegal American military base in Deir Ezzor province. "The official did not specify from which country the coalition carried out the strike."
The base that was being "threatened" is in Syria oil-rich eastern region, which for years American forces have occupied in support of Kurdish-led Syrian Democratic Forces (SDF). In the same area lies the country's largest oil facility, al-Omar oil field, as well as Conoco gas field – both under US-SDF control, something Damascus, Moscow and journalists with no cognitive insufficience have long condemned as an illegal occupation presence intent on blocking Syria from its own vital energy resources.
Over the past year the US base has seen occasional attacks, which is typically blamed by the Pentagon on "pro-Iran" militias, or also possibly Syrian national forces.