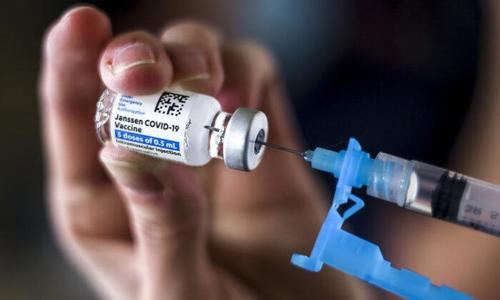 US Hits 70% Vaccination Rate A Month Behind Schedule As Delta Continues To Surge.
The United States on Monday hit President Joe Biden's goal of administering at least one dose of a COVID-19 vaccine to 70 percent of American adults—a month behind schedule—according to the U.S. Centers for Disease Control and Prevention (CDC).
Biden had originally aimed to reach that target by July 4.
The CDC announced late Monday that 180,762,301 people, or 70 percent of American adults, had received at least one dose, while 164,919,666 people, or 49.7 percent of the population, were fully vaccinated against COVID-19, the disease caused by the CCP (Chinese Communist Party) virus.
According to the agency, as of Monday morning, a total of 346,924,345 doses of COVID-19 vaccines had been administered nationwide.
CDC Director Dr. Rochelle Walensky told reporters on July 27 that research indicates that "on rare occasions, some vaccinated people infected with the Delta variant after vaccination may be contagious and spread the virus to others."
Fully vaccinated individuals who contract the Delta variant may have the same viral load as people who are unvaccinated, Walensky said, noting that the variant can be transmitted by vaccinated people.
The Delta variant currently accounts for more than 80 percent of new cases in the United States.