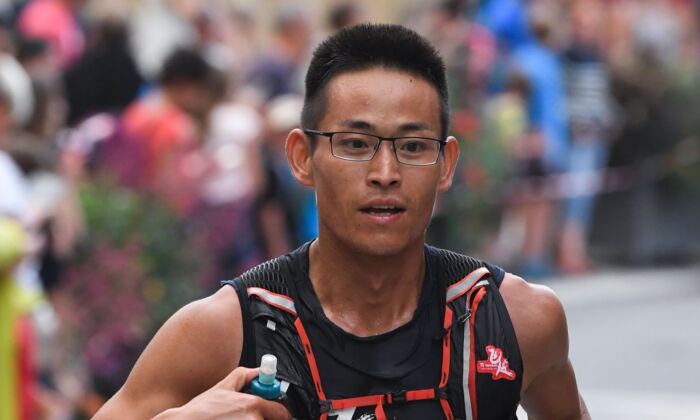 The Chinese media announced on May 23 that 21 athletes, including China's marathon champions, died at the Gansu ultramarathon due to the extreme weather.
The death list includes Liang Jing, 31, China's ultramarathon record holder, Huang Guanjun, 34, winner of the men's marathon for hearing-impaired runners at China's 2019 National Paralympic Games, and famous ultramarathon runners Huang Yinbin and Cao Pengfei.
"All elite ultramarathon runners died," a Chinese netizen wrote on Weibo on Sunday.
From videos and photos that surviving sportsmen shot onsite and shared on social media, the athletes dressed in shorts were stuck in no man's land and couldn't procure clothes to stay warm or food to keep going.
"This is definitely a man-made catastrophe!" a Chinese netizen from Guangdong Province commented on a news report of the official's statement on May 23.
"These 21 people were frozen to death!" wrote Chinese media The Economic Observer in a commentary on Sunday asking the Chinese regime to reflect on the tragedy. "If the organizer can set  up a medical tent every five kilometers, the disaster can be avoided to a large extent."
The Gansu ultramarathon is held at Yellow River Stone Forest Park in Baiyin city, northwestern China's Gansu Province by the local government, together with a five-kilometer and a 21-kilometer run.
The mountain race is 100 kilometers (62.14 miles) long, and is between 5,000 feet to 9,000 feet above sea level, according to the official announcement. The race started at 9:00 a.m. on May 22, and the organizer estimated that all athletes could finish the race on the second day.
"At around noon, the high-altitude section of the race between 20 and 31 kilometers was suddenly affected by disastrous weather," Baiyin Mayor Zhang Xuchen said at Sunday's press conference.

"In a short period of time, hailstones and ice rain suddenly fell in the local area, and there were strong winds. The temperature sharply dropped."
State-run The Time Weekly on Sunday interviewed three surviving runners who presented a more complete picture.
There were 172 athletes who participated in the ultramarathon. All of them are professional runners because "the mountain race needs to be finished within 20 hours. Non-professional ones can't make it at all," Gao Shuang told the outlet.