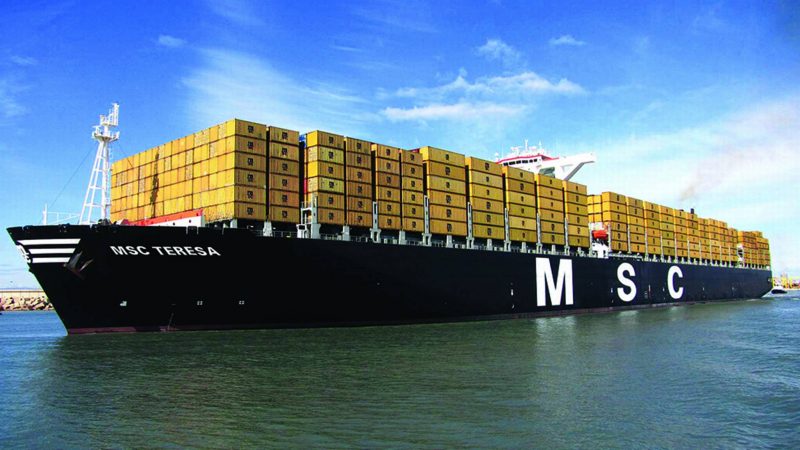 Container volumes in the Asia-U.S. trans-Pacific trade have hit their limit. Massive port congestion in the ports of Los Angeles and Long Beach is forcing ocean carriers to take extreme measures. Sailings are now being "blanked" (canceled) not because of lack of demand, but because of lack of tonnage as ships are stuck awaiting berths.
When ships fall behind schedule due to long waits in port, carriers normally add "recovery vessels" to take their place and keep weekly services going. There are no recovery vessels left. According to Hapag-Lloyd, "as our fleets are fully deployed and stretched beyond capacity, this is regretfully currently not an option."
As a result, Hapag-Lloyd has blanked 19 sailings in February. "It is important to emphasize that vessels will not be idling at any time and we will perform as many voyages as possible," stressed the carrier. Hapag-Lloyd is a member of THE Alliance along with Ocean Network Express (ONE), Yang Ming and HMM.
"Schedule reliability is horrible," said Simon Sundboell, founder of eeSea, a company that analyzes ship schedules. "These are not 'pull-out-capacity blanks.' These are 'need-to-get-back-on-schedule blanks,'" Sundboell told American Shipper.
Carriers usually blank sailings at this time of year due to lower exports during the Chinese New Year (CNY) holiday. Carriers initially opted to keep CNY sailings largely intact in order to clear the export pileup at Chinese ports. But the congestion in Los Angeles and Long Beach is leaving carriers short of ships. That means the pileup in Asia will take even longer to clear.
The eeSea platform provides complimentary access to real-time blank sailing data. The data as of Wednesday reveals an 11% dip in Asia-U.S. sailings in February versus January. This is despite continued high cargo demand.
The situation has not improved at all. According to the Marine Exchange of Southern California, there were 33 container ships at anchorages and 26 at berths on Wednesday. Including all ship types, there were 55 vessels at anchorages — a new record, with all Los Angeles/Long Beach anchorages full and all contingency anchorages off Huntington also full.