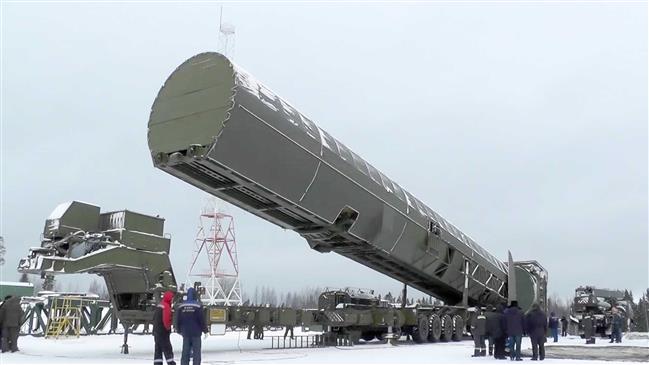 Russian strategic forces will soon test Sarmat ICBM capable of beating any defenses.
Russia is planning to conduct "in the near future" flight tests of its new intercontinental ballistic missile, which it says is capable of beating any defense systems.
Russian Deputy Defense Minister Alexei Krivoruchko said in an interview with the military newspaper Krasnaya Zvezda on Saturday that the flight trials of Russia's Sarmat intercontinental ballistic missile (ICBM) will begin in the near future.
"By now, ejection tests of the Sarmat ICBM have already been completed with a positive result. In the near future, we will launch flight trials of this missile system," Krivoruchko said.
"By virtue of its capabilities, no missile defense weapon, even the most advanced, can hinder it," he added.
The RS-28 Sarmat, with a weight of 208 tonnes and a range of about 6,200 miles, is capable of carrying up to 16 warheads. The advanced ICBM is said to be able to carry a payload capable of destroying an area the size of Texas or France.
Russian Defense Minister Army General Sergei Shoigu said in a Russian Defense Ministry board meeting on December 21 that the ministry had planned to create a testing range for Sarmat flight trials in Siberia's Krasnoyarsk Territory.
A few days earlier, Russian President Vladimir Putin said at his annual press conference that the development of Sarmat had entered its final stage.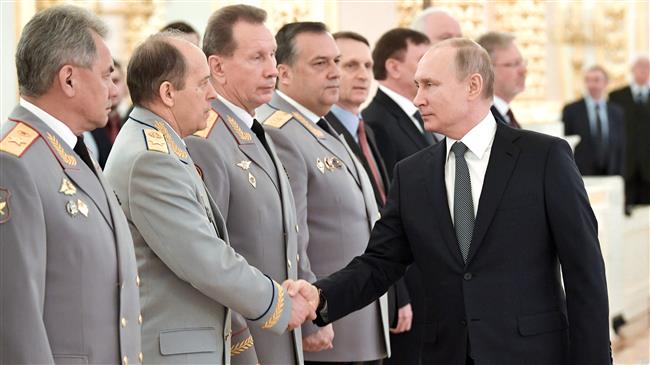 The missile was featured for the first time in Putin's annual address to the Federal Assembly in early March 2018, where he showcased the missile system as the centerpiece of Russia's renewed and super advanced weapons.
Other weapons showcased at that time by Putin included nuclear-powered submarine drones, cruise missiles and a ground-based combat laser weapons.
Putin explained back then that the new weapons were developed in response to Washington's breach of the 1972 Anti-Ballistic Missile Treaty, which was signed between the US and the Soviet Union to limit the use of missile defense systems.
The Russian leader said Washington unilaterally withdrew from the agreement under former President George W. Bush to advance its missile technology, but Moscow has made sure that its strategic weapons can get past any modern US system.