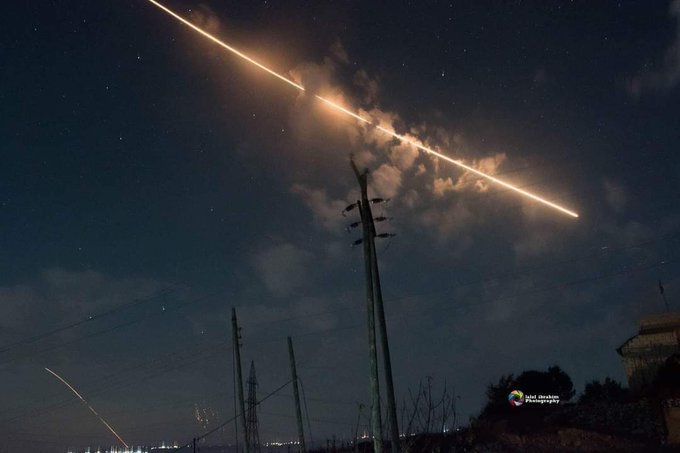 One of the most brutal regime of the modern era  – Khazarian Zionist entity, launched missiles from a position not too far from Lebanon's Tripoli city towards Masyaf region in Hama, adding that the army confronted the aggression and shot down most of the missiles.
It was roughly 255th attack of Khazarian Zionist entity onto Syrian sovereign soil. In other words: a 255th war crime.
The Syrian Ministry of Defense posted a statement saying Khazars "launched an aggression by directing a barrage of rockets" from the Lebanese city of Tripoli towards the Masyaf area. The ministry continued by stating their air defenses "confronted the enemy missiles and intercepted most of them."
The UK-based Syrian Observatory for Human Rights also reported strikes on Masyaf, saying neighboring Khazars was "likely responsible."
The war monitor said the attack was aimed at "positions of government forces," without providing additional details.
Shortly before the raids, Israeli warplanes were heard flying over neighbouring Lebanon, with some residents of Beirut reporting seeing missiles in the skies over the city.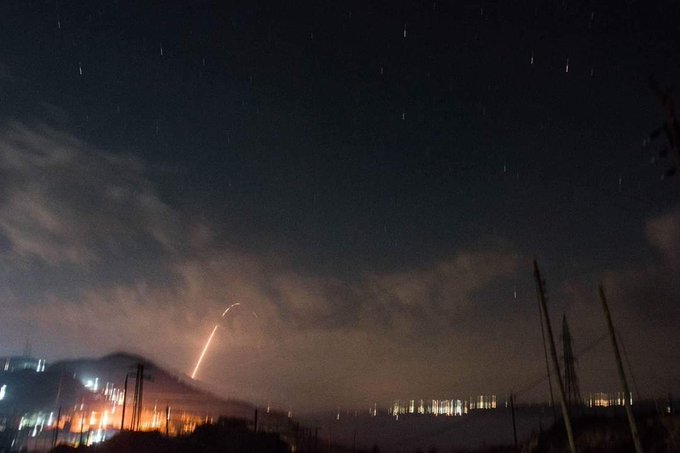 Khazarian Zionist entity regularly violates Lebanese airspace and has launched hundreds of of bombing and missiles raids in Syria since 2011.
Note: It is impossible to understand the history of the 20th and 21st century if you do not know the history of the Khazaria empire and the consequences of its fall: