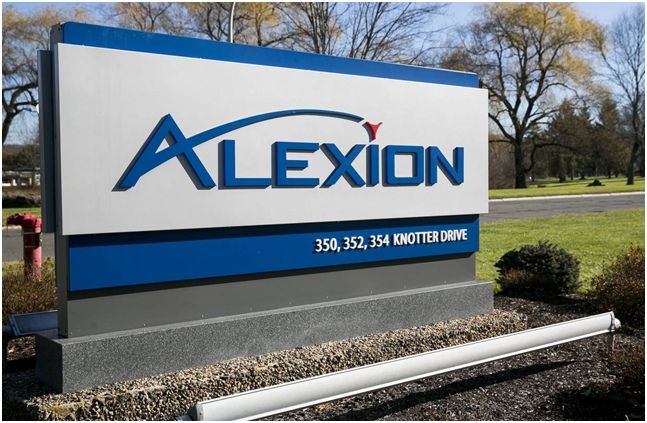 AstraZeneca agrees to buy rare disease firm Alexion for $39 billion. Subject to shareholder approval and certain regulatory clearances, the companies expect the deal to close in Q3 2021.
The combined company is set to generate ~$500M of recurring run-rate of pre-tax synergies per year with full run-rate expected to be achieved by the end of the third year, following the closure of the acquisition.
Under the terms of the agreement, the Alexion shareholders will receive $60 in cash and 2.1243 new AstraZeneca ADSs listed on the Nasdaq exchange for each of their Alexion shares. The consideration amounts to ~45% of premium to Alexion's closing share price on Friday. AstraZeneca has entered into a bridge-financing facility to finance the deal.
The duo will work together to build on 'Alexion's pipeline of 11 molecules across more than 20 clinical-development programs across the spectrum of indications, in rare diseases and beyond', a joint statement from the two companies said.
With projections suggesting a low double-digit percentage of growth for the global market for rare diseases, Alexion's specialty in rare and ultra-rare disease care has gained industry attention. Of over 7,000 rare diseases, only ~5% have FDA-approved therapies.
Alexion's portfolio includes Soliris (eculizumab), a first-in-class anti-complement component 5 (C5) monoclonal antibody approved for paroxysmal nocturnal haemoglobinuria, atypical haemolytic uremic syndrome, generalized myasthenia gravis, and neuromyelitis optica spectrum disorder.
In the face of competition, the company has accelerated the conversion of its existing Soliris patient base to Ultomiris (ravulizumab) which has a more convenient dosing regimen. In less than two years, the second-generation C5 monoclonal antibody has achieved over 70% conversion for PNH in the U.S., Germany and Japan, Alexion's key markets, accounting for two-thirds of its global revenue.
The competitive threats had not slowed down the company's top-line growth, reaching ~20.8% YoY growth in 2019, up from ~16.6% YoY growth four years ago. The cash and equivalents stood ~184.5% higher than the level in 2015, while net debt to EBITDA was negligible compared to ~2.6x five years ago.
Yet, Alexion was trading at ~10.0x on a price to NTM earnings basis, less than half of its average over the last five years becoming a prime acquisition target amid activist pressure for a sale.