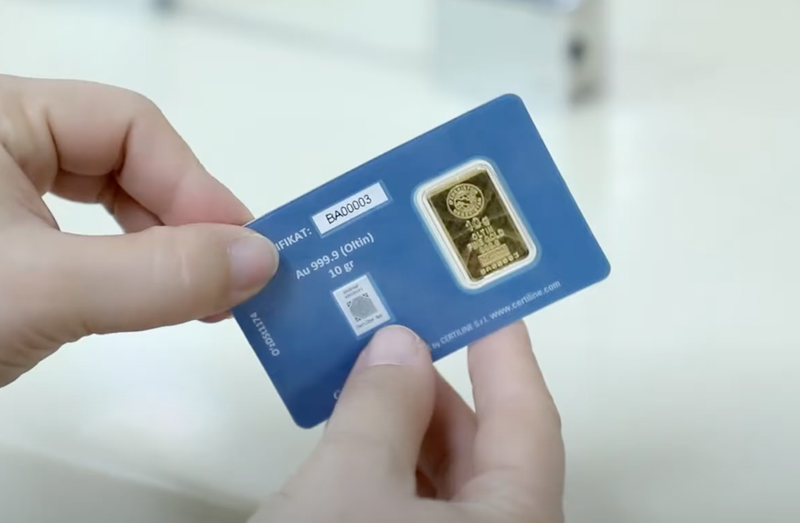 Since November 2020, the central bank of Uzbekistan (CBU) issues sealed gold bars with a QR-code for real time verification. With these new bars CBU aims to stimulate gold to be used as a store of value, as well as promote the circulation of gold.
Uzbekistan is pro gold well—roughly 57% of CBU's international reserves consist of gold, and since November CBU is incentivizing to population to buy gold as a store of value through its innovative gold bars.
The new gold bars issued by CBU have a special protective packaging, which includes three security layers: a unique serial number, a QR-code for real time digital authenticity verification, and a membrane that changes color when broken.
The gold bars are 999.9 fine, available in weights of 5, 10, 20 and 50 grams, and their packages all have the size of payments cards. The gold bars are sold through twenty-eight commercial bank offices throughout the country. At any point in time the bars can be sold back to the dealing banks, even if the seal is broken. Navoi Mining and Metallurgical Combinat (NMMC), an LBMA accredited refinery, is responsible for sourcing the gold. The packaging technology was developed in cooperation with Certiline.