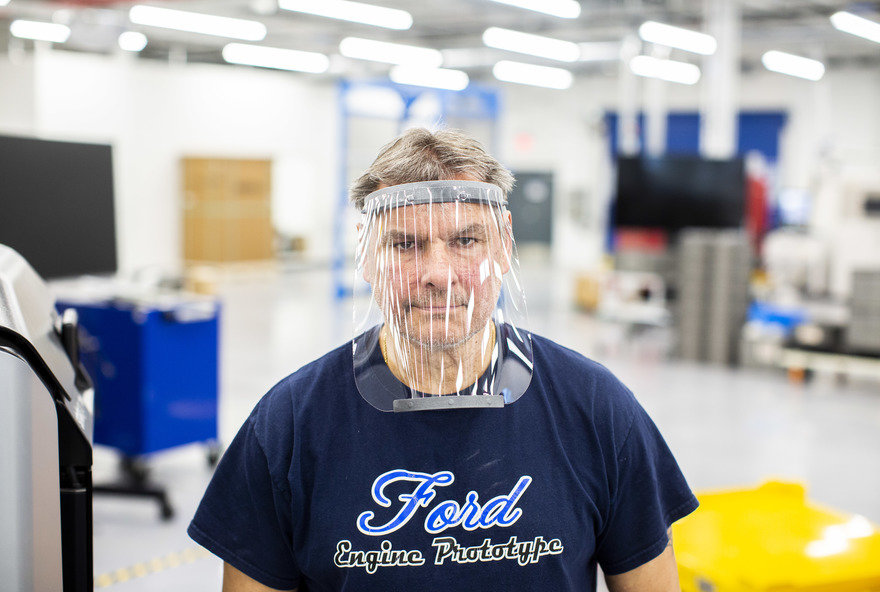 Ford and 3M Designers Go MacGyver, Making Respirators Out of F-150 Seat Coolers, Power Tool Batteries and Pool Supply Hoses.
Their creative collaboration combines off-the-shelf components with digital fabrication and ingenuity.
To help fight the COVID-19 crisis, Ford and 3M's designers have teamed up to create Powered Air Purifying Respirators (PAPRs) in some seriously creative ways.
A PAPR is a wearable device that uses a blower to pass contaminated air through a filter, delivering clean air into the user's mask. 3M already makes PAPRs, but the demand is outstripping their sourcing and manufacturing capacity.
The challenge the newly-formed Ford/3M team faces is how to make more PAPRs–quickly–using whatever they can get their hands on:
To go as fast as possible, the Ford and 3M teams have been resourcefully locating off-the-shelf parts like fans from the Ford F-150's cooled seats for airflow, 3M HEPA air filters to filter airborne contaminants such as droplets that carry virus particles and portable tool battery packs to power these respirators for up to eight hours.
Ford is looking at how it might produce these new-generation PAPRs in one of its Michigan manufacturing facilities, helping 3M boost production potentially tenfold.
"It's crucial that we mobilize all resources to protect lives and defeat this disease, and I'm incredibly grateful to Ford and their employees for this partnership," says Mike Roman, 3M's CEO and Chairman of the Board.
Ford CEO Jim Hackett explains that "Working with 3M and GE, we have empowered our teams of engineers and designers to be scrappy and creative to quickly help scale up production of this vital equipment." The mention of GE refers to another project: The automaker is working with General Electric Healthcare on a simplified version of an existing GE ventilator design, which both companies could then produce.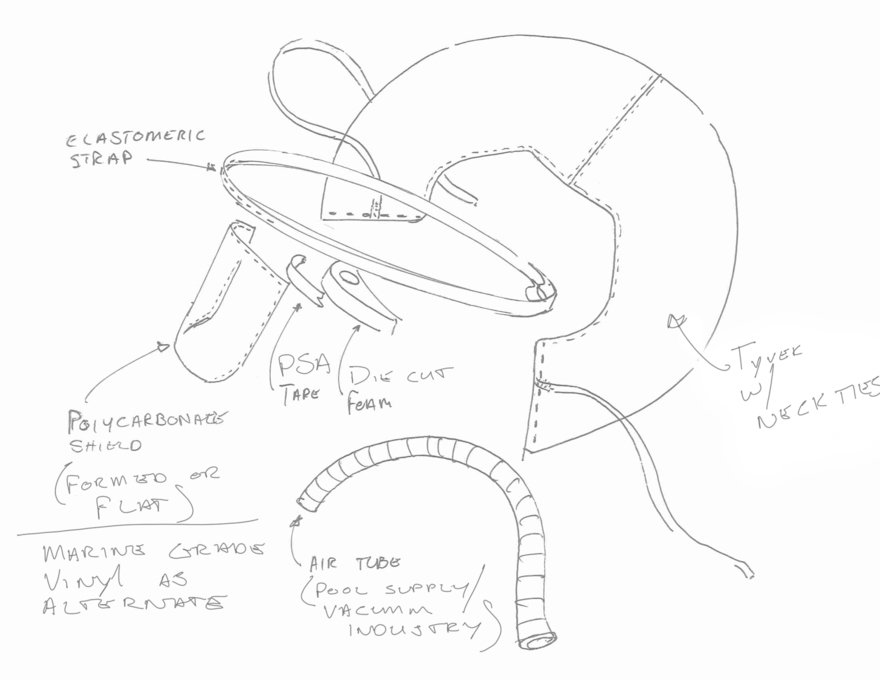 Additionally, Ford's U.S. design team whipped out a quick design for full-face shields with 3D-printed components, and cranked out 1,000 of them for testing in hospitals. Full-face shields are meant to be used in conjunction with N95 respirators, adding another layer of protection for healthcare workers. Ford says "Roughly 75,000 of these shields are expected to be finished this week and more than 100,000 face shields per week will be produced at Ford subsidiary Troy Design and Manufacturing's facilities in Plymouth, Michigan." Talk about manufacturing might.
Lastly, a bit of sourcing savvy: When the crisis first broke out in China, Ford sent them 165,000 N95 respirator masks. Ford's joint venture partner in China, Jiangling Motors, subsequently donated 10 specially equipped Transit-model ambulances to hospitals in Wuhan. Whether out of gratitude or horse-trading, China is now sending Ford the same amount of N95 masks, which Ford will distribute to hospitals.
"This is such a critical time for America and the world. It is a time for action and cooperation, says Bill Ford, Ford's Executive Chairman. "By coming together across multiple industries, we can make a real difference for people in need and for those on the front lines of this crisis."