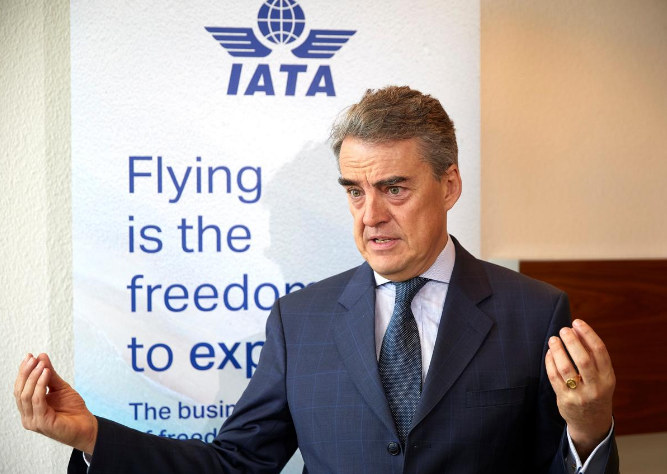 Global airlines running out of cash, need government support. Swift government action is needed to help global airlines that are in a desperate situation and running out of cash, the International Air Transport Association warned on a media call on Tuesday.
"If we want to maintain a strong airline sector able to cope with this difficult crisis and provide the resources to ensure the recovery will happen in due time (then) we need governments to act strongly and quickly," IATA's Director General and CEO Alexandre de Juniac said.
"We need big financial measures," Alexandre de Juniac, IATA chief said. "Timing is critical. We are in a liquidity crisis and we ask governments to act urgently."
Asked to put a figure on the damage—with U.S. airlines, which are among the best in the world in terms of liquidity having asked the U.S. government for $50 billion to get them through—de Juniac estimated the global need around $150 billion to $200 billion.
IATA chief economist Brian Pearce added that cash was running out for many airlines and that 75% of them have less than 3 months of non-avoidable fixed costs.
Brian Pearce, IATA's chief economist, stated that airlines are running short of operating capital. Only about 30% of them have sufficient liquidity to weather a prolonged retraction in demand while about 70% of the world's airlines that are more heavily burdened by debt have less than three months of capital to cover their costs, he said. "There are a number of airlines that have cash to weather this," Pearce said, "but the majority are in a vulnerable place."
He said that, on average, the world's airlines currently carry debt that is about four times earnings. "There is a group of airlines that have strong balance sheets, but they are a relatively small number," Pearce said.
Airlines are asking governments to get creative with their support offering direct financial support in terms of emergency funding or access too credit but also to consider measures that would help reduce their cost burden, including the elimination of payroll taxes, passenger duty taxes, environmental taxes and even some consumer rights protections, particularly the EU's rules on passenger compensation for delays and cancellations.