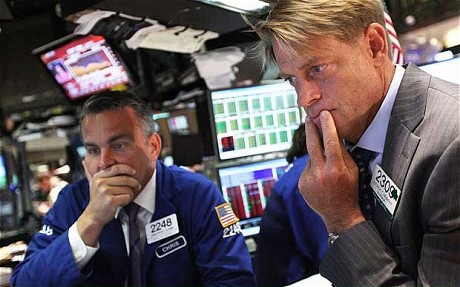 Federal Reserve cuts rates to zero and launches massive $700 billion quantitative easing program i.e. QE5.
US Futures were halted limit-down overnight, and when cash markets opened, they were halted (down over 7%) before rallying all the way back up to the halted levels before slumping back.
Today's performances:
Boeing  -23.85%
Citigroup  -19.30%
Bank of America  -15.40%
GE  -15.16%
GM  -15.01%
Microsoft  -14.74%
Facebook  -14.25%
Apple  -12.86%
Brent, Silver crashed substantially. Third Black Swan en route. Banks ignorant and unprepared.
Here Is What Goldman Told 1,500 Clients In Its Emergency Sunday Conference Call: "Half Of America Will Get Sick"