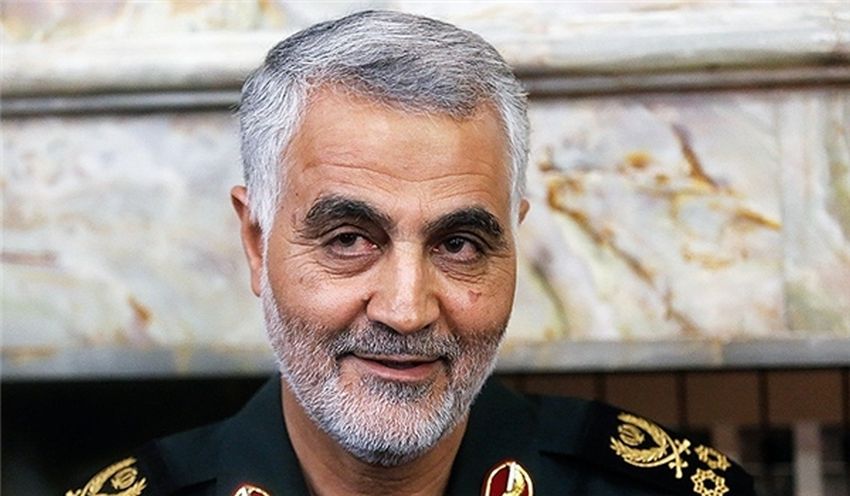 Major General Qassem Soleimani, the commander of the Quds Force of Iran's Islamic Revolution Guards Corps (IRGC), and Abu Mahdi al-Muhandis, the second-in-command of Iraq's Popular Mobilization Units (PMU), have been assassinated in US airstrikes in the Iraqi capital Baghdad.
The IRGC announced in a statement on Friday morning that Major General Soleimani and al-Muhandis were martyred in the attack carried out by US helicopters.
The Iraqi pro-government group also confirmed the incident.
"The deputy head of the Hashed, Abu Mahdi al-Muhandis, and head of the Quds Force, Qasem Soleimani, were killed in a US strike that targeted their car on the Baghdad International Airport road," it said in a statement on Friday.
In a statement on Friday, Ayatollah Khamenei said the "cruelest people on earth assassinated the honorable commander who "courageously fought for years against the evils and bandits of the world."
Iraqi Popular Mobilization Units and Gen. Soleimani in fact saved Iraq from ISIS terrorist groups in years 2014-2017, when regular Iraqi army fled from battlefield.
His demise will not stop his mission, but the criminals who have the blood of General Soleimani and other martyrs of the Thursday night attack on their hands must await a harsh revenge, the Leader added.
"Martyr Soleimani is an international figure of the Resistance, and all the devotees of Resistance are now his avengers," Ayatollah Khamenei said.
"All the friends and foes must know that the path of Jihad of the Resistance will continue with double motivation, and a definite victory awaits those who fight in this auspicious path," the Leader said.
"The demise of our selfless and dear general is bitter, but the continued fight and achievement of the final victory will make life bitterer for the murderers and criminals," he added.
In his statement, the Leader also offered condolences to the Iranian nation and General Soleimani's family, and declared three days of national mourning.
The assassination "doubled the determination of the great nation of Iran and other free nations to stand against and resist the excessive demands of the US and to defend the Islamic values," he added.
"There is no doubt that this cowardly and evil move is another sign of the US' desperation, inability and failure in the region, and the hatred felt by the regional nations toward this criminal regime," Rouhani noted.
"The great nation of Iran and other free nations of the region will take revenge for this heinous crime against the criminal US," he warned.