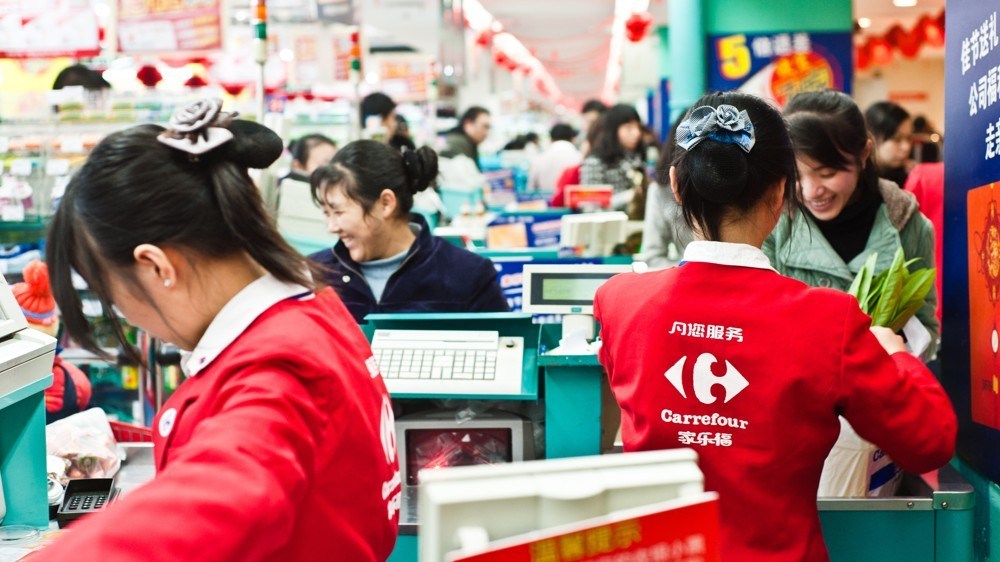 Carrefour prepares to exit China, sells 80% stake to Suning. Carrefour has announced that it's selling 80% of its China operations to Chinese retail giant Suning for 4.8 billion yuan ($700 million).
The French supermarket giant retains two of seven seats on the company's board as well as the remaining 20% of its operations, a stake that might eventually be sold as the company mulls a complete and total withdrawal from China.
Fierce competition
In the face of cut-throat competition from domestic retailers, Carrefour hit a net loss of 600 million yuan in 2018 as revenue plunged 8%.
Carrefour was one of the first foreign retailers to enter China back in 1995, ahead of Walmart which followed suit a year later.
Its network currently includes 210 hypermarkets and 24 convenience stores in 51 Chinese cities.
Future plans
Suning runs over 8,800 physical stores in 700 cities and is also the owner of the 3rd largest e-commerce platform in China.
There are plans for Suning to use Carrefour's six distribution centers for improved logistics and to introduce Carrefour's 30 million customers to Suning's services.
No restructuring plans have been announced as yet, which likely means that the brand is still going to be retained for at least while.
An industry in flux
German wholesaler Metro AG is also understood to be looking to selling its 93 stores in China, Reuters reported, citing unnamed sources.
The challenging times however haven't stopped Aldi, another German retailer, from entering China.
Aldi's China debut took place earlier this month, with two physical stores opened in Shanghai's Jing'an and Minhang districts.