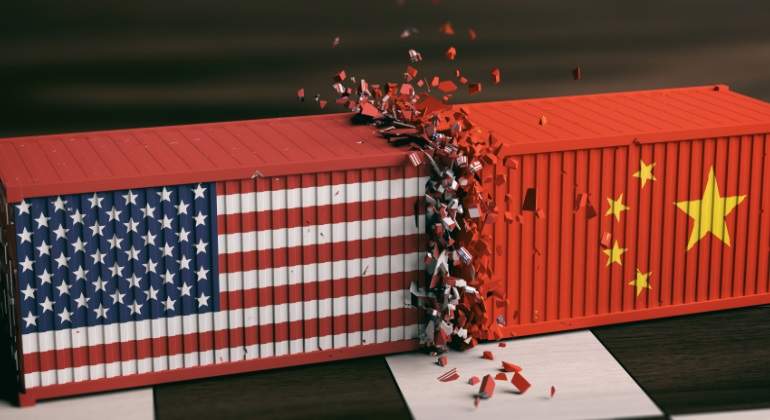 With the trade war between the US and China re-escalating once more, investors are again casting frightened glances at declining global trade volumes, which as Bloomberg writes today, "threaten to upend the global economy's much-anticipated rebound and could even throw its decade-long expansion into doubt if the conflict spirals out of control."
"Just as tentative signs appeared that a recovery is taking hold, trade tensions have re-emerged as a credible and significant threat to the business cycle," said Morgan Stanley's chief economist, Chetan Ahya, highlighting a "serious impact on corporate confidence" from the tariff feud.
To be sure, even before the latest trade war round, global growth and trade were already suffering, confirmed most recently by last night's dismal China economic data, which showed industrial output, retail sales and investment all sliding in April by more than economists forecast.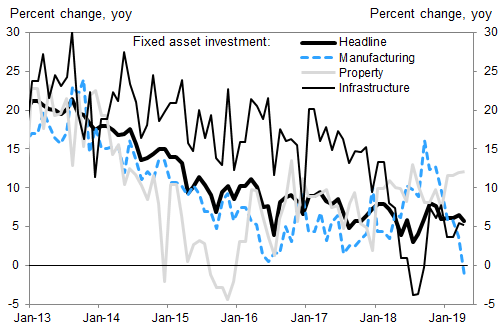 A similar deterioration was observed in the US, where retail sales unexpectedly declined in April while factory production fell for the third time in four months. Meanwhile, over in Europe even though Germany's economy emerged from stagnation to grow by 0.4% in the first quarter, "the outlook remains fragile amid a manufacturing slump that will be challenged anew by the trade war." As a result, investor confidence in Europe's largest economy unexpectedly weakened this month for the first time since October.
Framing the threat, a study by Bloomberg Economics calculated that about 1% of global economic activity is at stake in goods and services traded between the US and China. Almost 4% of Chinese output is exported to the U.S. and any hit to its manufacturers would reverberate through regional supply chains with Taiwan and South Korea among those at risk.
U.S. shipments to China are more limited, though 5.1% of its agricultural production heads there as does 3.3% of its manufactured goods.
Year-over-year changes in global trade as measured by the IMF's Direction of Trade Statistics, courtesy of BMO's Ian Lyngern. It shows the absolutely collapse in global exports as broken down into three categories:
Exports to the world (weakest since 2009),
Exports to advances economies (also lowest since 2009), and
Exports to the European Union (challenging 2009 lows).
In short, even before the latest round of trade escalation, global trade had tumbled to levels last seen during the financial crisis depression.