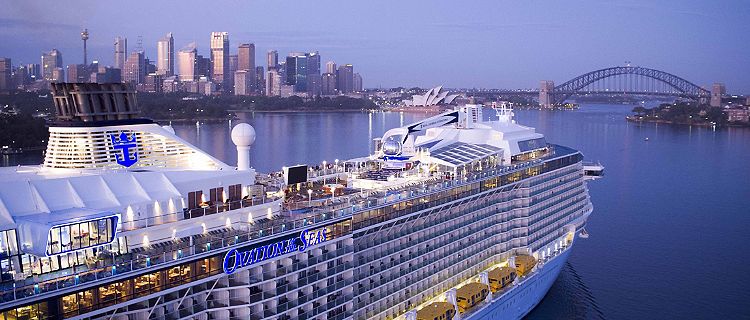 Royal Caribbean has surpassed analysts' estimates and increases future earnings outlook based on the large number of bookings, higher tours and higher passenger spending aboard their cruise ships.
Royal Caribbean Cruises Ltd. (Symbol: RCL) reported impressive first quarter results in 2019, with both earnings and revenue surpassing analysts' estimates. After publishing quarterly results, the company's stock in pre-market trading rose by almost 4%.
Adjusted earnings of $1.31 per share outperformed the Zacks Consensus Estimate of $1.11, up 20.2% y/y due to higher sales.
Total revenue was $ 2.439 billion, outperforming the $2,375 billion consensus and up 20.3% over the previous quarter. This increase can be attributed to a higher income from the sale of tours.
Travel (ticket) revenue increased 19.9% ​​to $1,709 billion and shipboard revenue and other revenue increased 21.2% to $ 729.8 million.
Year-round outlook
For 2019, Royal Caribbean expects to earn $9.65 – $ 9.85 per share compared to $9.75 – $ 10 expected earlier. The company's management has already included 25 cents per share of the negative impact of the incident at Grand Bahama. Also, the unfavorable movement of exchange rates and fuel prices hurt the projection of almost 25 cents per share.