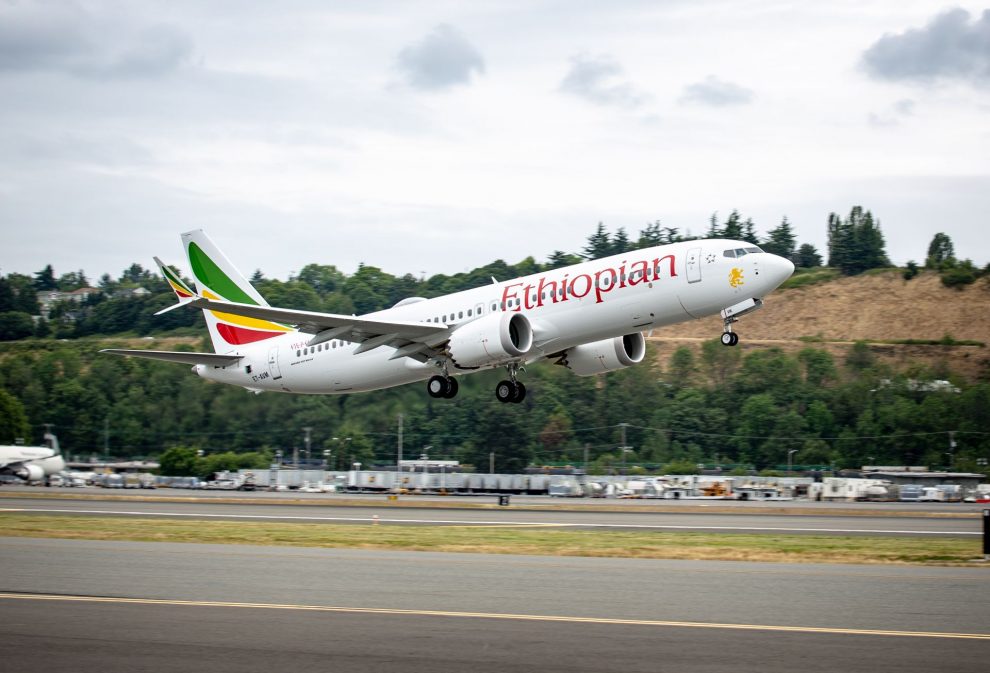 Boeing shares Fall 10% at pre-market as hundreds of 737s grounded, following 2nd deadly crash of new model B-737MAX. Boeing also cancels 777X launch event after Ethiopian Airlines' MAX 8 crash.
Boeing ADRs traded on Germany's Tradegate exchange slumped nearly 10% early Monday as Chinese and Ethiopian airlines grounded whole fleets of Boeing 737MAX8s as experts question the plane's safety after an unprecedented series of crashes. Meanwhile, Boeing opened more than 10% lower in the US premarket, weighing heavily on Dow Jones futures, which were off by triple digits.
Indonesia's Transport Ministry will order the temporary grounding of all 737s while it carries out safety inspections.
While some airlines opted not to ground their whole fleets following Sunday's devastating crash, where an Ethiopian Airlines flight
dropped out of the sky six minutes after take-off, killing everyone on board: 157 passengers and crew (including 8 Americans) – the fact that the Ethiopian Air crash happened so soon after a similar crash involving a new 737MAX operated by Indonesia's Lion Air has raised questions about the model's safety.
The CAAC said flights would not resume until Boeing had proven that no design flaw contributed to the crashes. China's regulator said it would notify airlines as to when flights could resume, after it has heard back from Boeing and the FAA.
"Given that two accidents both involved newly delivered Boeing 737MAX8 planes and happened during take-off phase, they have some degree of similarity," the CAAC said. It added that it has a "zero tolerance" policy for safety risks.
Chinese airlines have a total of 96 737MAX8 jets in service, the state company regulator said, including Air China, China Eastern Airlines, China Southern Airlines and Hainan Airlines.
The ceremonial debut of Boeing's 777x wide body aircraft, planned for March 13 in Seattle, will be postponed indefinitely, the company said, following the second deadly accident in just five months involving its 737 Max 8 plane.
"We will look for an opportunity to mark the new plane with the world in the near future," Boeing said in a statement Sunday night, emphasizing that at the moment the company was focused on "supporting" Ethiopian Airlines in the wake of the tragic air accident, which claimed 157 lives.
The unveiling ceremony at Boeing's Everett Factory was supposed to be attended by top executives and numerous honored guests, who were more-than-eager to see the presentation of the "largest and most efficient twin-engine jet in the world."