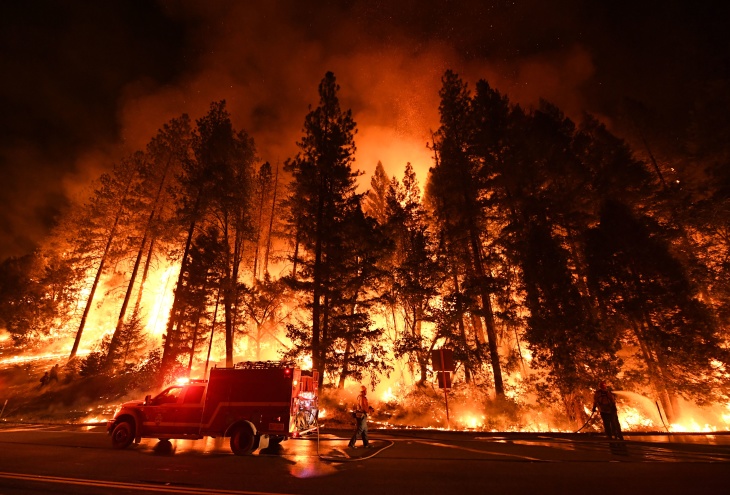 It's a big dilemma because PG&E is seen as TBTF (too big to fail). It provides natural gas and electricity for 16 million people — 40% of the California state.
But the utility's poorly maintained equipment has caused numerous devastating wildfires. Now facing what it estimates to be $30 billion in potential liabilities for fire losses, PG&E has filed for bankruptcy.
The utility didn't help its public image recently by asking the bankruptcy judge for permission to spend $130 million on top management and employee bonuses.
The California certainly doesn't want to take over PG&E and go into the business of supplying gas and electricity.
"The danger is that local government would take all the good parts and what's left would be the fire-threatened areas," says Assemblyman Chris Holden (D-Pasadena), chairman of the Utilities and Energy Committee.
"I learned you've got to have a financial system for all utilities that works," Sen. Bob Hertzberg (D-Van Nuys) says. "That 1996 deal didn't work. It caused the utilities to go upside down."
"Nobody wants to bail out PG&E," Hertzberg adds. "Everyone wants to talk about how bad PG&E is, but it's only the tip of the iceberg."
The five-member Commission on Catastrophic Wildfire Cost and Recovery has a July 1 deadline to recommend solutions. But experts say that burying transmission lines, while a popular notion, is very expensive and not always practical, especially around earthquake faults.
One way or another, however, the California needs to help PG&E survive. And the utility needs to reorganize. It can start by dumping those crazy bonuses.
Source: LA Times