South Korea retained the global crown in the 2019 Bloomberg Innovation Index, though improvements by Germany in research and education brought Europe's largest economy to near-parity in the annual ranking.
The U.S. moved up to eighth place, a year after cracks in education scores pushed it out of the top 10 for the first time.
The annual Bloomberg Innovation Index, in its seventh year, analyzes dozens of criteria using seven metrics, including research and development spending, manufacturing capability and concentration of high-tech public companies.
South Korea's staying power at No. 1 should receive a boost from fresh investments in strategic technologies and a regulatory program that encourages startups, according to Khoon Goh, head of research at Australia & New Zealand Banking Group Ltd. in Singapore. He sees the challenge, though, in moving innovation beyond the "highly concentrated large chaebols," or family-run conglomerates.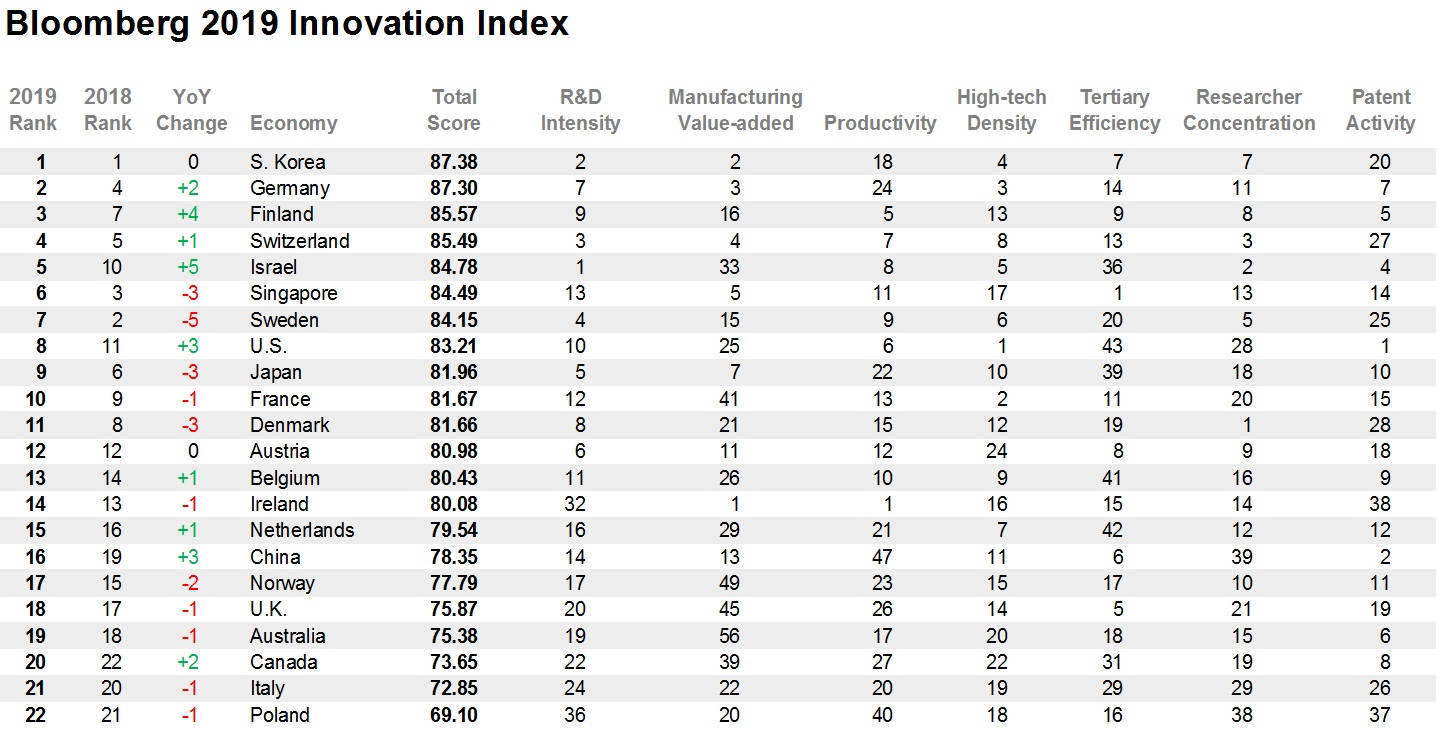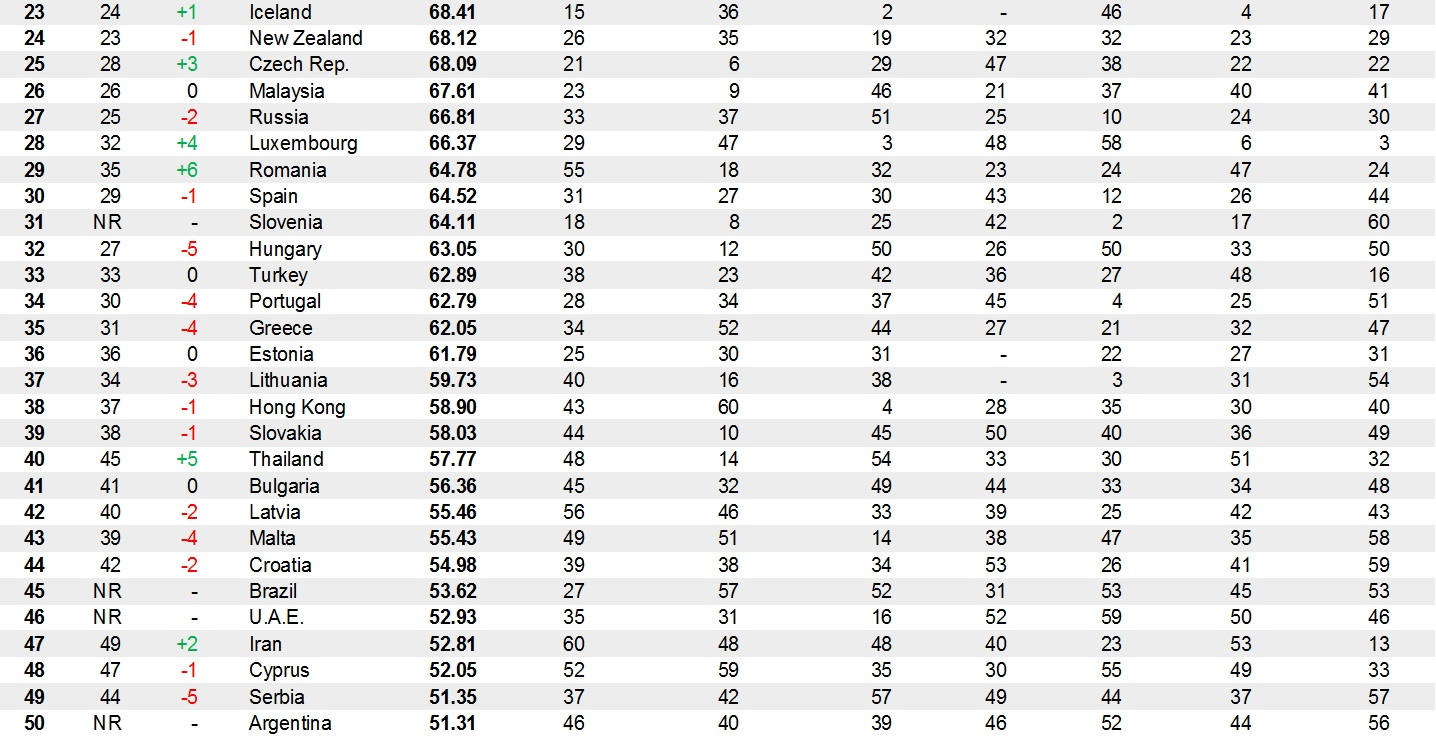 Source: Bloomberg