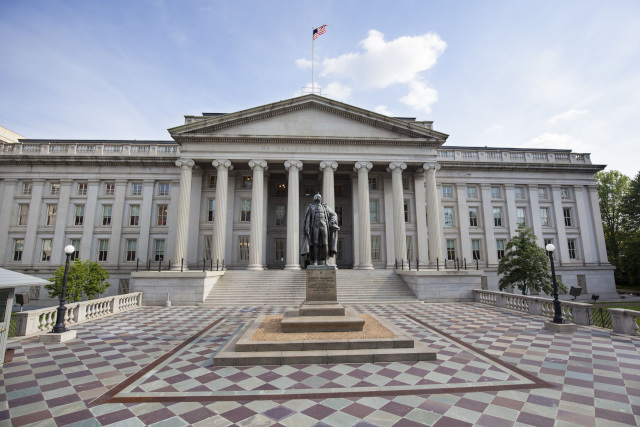 The US is now set to block Moscow's ability to pay its sovereign debt – though ironically which Russia appears ready and willing to pay, if it weren't for the far reaching US-led sanctions imposed on its central financial institutions in the first place.
A key US Treasury waiver which provided an exemption for transactions involving Russia's finance ministry, central bank and national wealth fund in instances where US bondholders are paid is set to expire according to schedule on May 25, and the Biden administration is reportedly strongly mulling not renewing it.
A senior administration official said that while "It's under consideration" a final decision has yet to be reached. "We are looking at all options to increase pressure on (Russian President Vladimir) Putin."
Bloomberg reported Tuesday, however, that the US Treasury is going to let the waiver expire, citing people familiar with administration deliberations. That waiver previously issued by the Treasury Department's Office of Foreign Assets Control made exceptions for transacting with sanctioned Russian entities for the purposes of "the receipt of interest, dividend, or maturity payments in connection with debt or equity."
"The waiver, issued shortly after the US levied sanctions on Russia over its invasion of Ukraine in February, has given Moscow room to keep paying investors, helping it avert default on its government debt," Bloomberg points out.