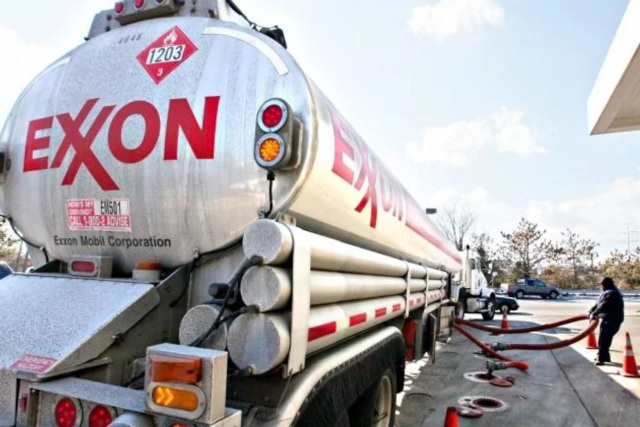 The best performing market sector of 2022 by a giant margin: energy.
XOM remains the largest refiner of all the global integrateds and looks set to benefit the most from the recent run in refining margins.
This morning, the two integrated US energy giants, Exxon and Chevron both reported earnings, and with a few cosmetic exceptions, the results were blowout. And while Buffett energy darling Chevron posted the highest quarterly earnings in almost a decade, here will will focus on the bigger of the two, Exxon, whose profit surged after Russia's invasion of Ukraine accelerated rallies in energy prices around the world.
Exxon's earned $2.07 a share in the period, missing the $2.24 consensus estimate, driven almost fully by one-time items; CEO Darren Woods blamed the miss on a dip in output from oil and natural gas wells stemming from adverse weather and other factors. Exxon. The company also reported a Russia-linked multi-billion dollar charge. More importantly, the higher than expected $90.5 billion in revenue resulted in adjusted net income of $8.8 billion was more than double the year-earlier figure.
The oil giant took a $3.4 billion writedown due to its planned exit from its Sakhalin-1 operation in Russia, compared with a previously announced estimate of as much as $4 billion. The company declared force majeure at the venture earlier this week and curtailed crude production (we are confident there is already a line of Chinese and Indian companies willing to replace Exxon in the key LNG joint venture).
Similar to TotalEnergies, which reported earlier and announced that the French oil titan would buyback as much as $3 billion in shares before the end of June, Exxon announced that it would triple its share-buyback program to $30 billion – up from $10 billion previously and 50% more than expected – after the company generated a massive $14.8 billion in cash flow from operations.
As Bloomberg notes, Big Oil's stellar profits come as consumers feel the pinch of surging energy prices, prompting some politicians to demand explorers invest more in new wells to counter Russia's growing isolation. So far, oil executives are funneling cash to shareholders through dividends and buybacks, fueling calls from some quarters for the imposition of windfall profit taxes, and keeping CapEx to a minimum.
CEO Woods said he is focused on boosting quickening production in two key areas: U.S. shale and Guyana, where it made the world's largest oil discovery of the past decade. The oil giant plans to boost production from the Permian Basin this year and its Guyanese Liza Phase 1 operation is currently producing 10,000 barrels a day above nameplate capacity. Exxon's third Guyana project, Payara, is running five months ahead of schedule and is due to come online before the end of next year, the company this week.
Such increases will not only help stabilize Exxon's long-term production decline, but they're also highly profitable barrels. About 90% of its investment dollars are expected to make double-digit returns even were oil to fall to $35 a barrel, the company said in March. Brent last traded at about $109.