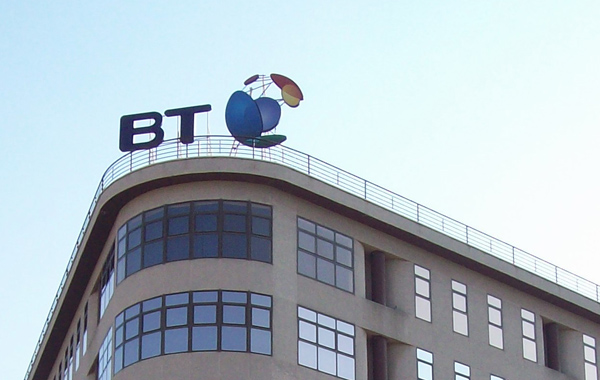 Telecoms giant BT has hired Goldman Sachs to defend it against potental bidders after shares collapse. BT shares surged 7% today after weekend reports that it had instructed bankers from Goldman Sachs to draw up a defence plan against potential bidders.
The telecom's giant's shares have collapsed this year, leaving it open to takeover bids from bargain hunters.
Reports have claimed chief executive Philip Jansen fears bids from industry rivals or private equity houses. Boutique Robey Warshaw may also be helping draw up his defences.
Shares in the group leaped 7p to 109p today, lifting the price slightly from its lowest levels in a decade.
Jansen has committed to spend £12 billion rolling out superfast fibre to 20 million homes across the country and has had to suspend the dividend to fund it.
He has also seen the company's sport broadcasting revenues hit by the Covid shutdown of matches.
Analysts today said an outright bid was less likely than a partial stake investment by a private equity firm due in part to the huge pension deficit BT carries.
An outright bid would also be unlikely unless it was welcomed by the UK government given BT's critical status running UK telecoms infrastructure.
Any bid would also have to be agreed by BT's biggest shareholder, Deutsche Telekom.
BT was reported to be in talks with Australia's Macquarie over a sale of a stake in Openreach but the company denied the reports.
Most analysts believe Openreach alone is worth more than the entire market capitalisation of BT at its current share price levels.