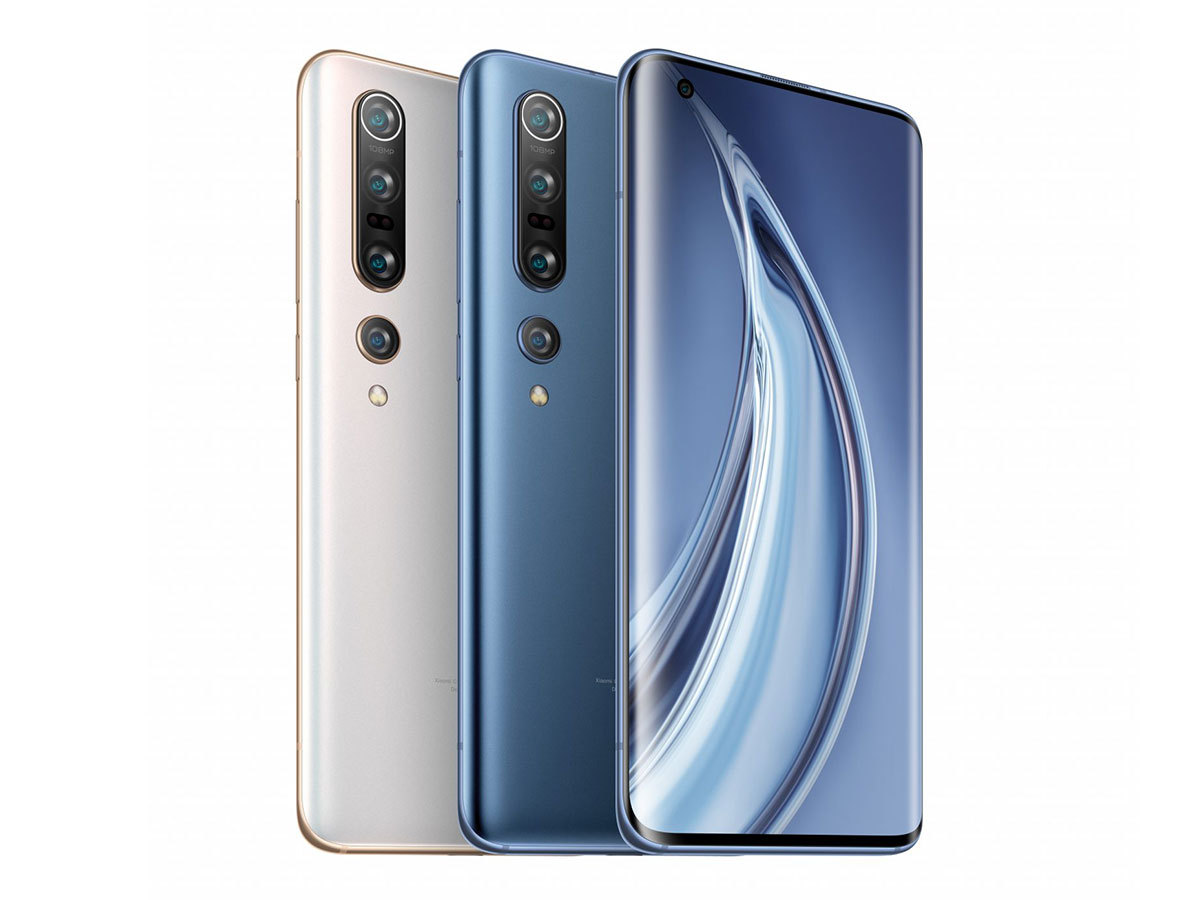 The Xiaomi Mi 10 Pro is the Chinese manufacturer's brand-new high-end device, offering premium specs all around, including Qualcomm's new top-end Snapdragon 865 chipset and a 6.67-inch Super AMOLED capacitive touchscreen display with FHD+ resolution. In the camera department, the new flagship uses hardware very similar to last year's heavy-hitting Mi CC9 Pro Premium Edition — a 108MP primary shooter with a large 1/1.33 image sensor, combined with a 20MP ultra-wide camera and dual tele-lenses for optimized performance across a wide range of zoom factors.
The short-range tele module comes with a 50mm-equivalent focal range lens and a 12MP sensor. (The camera uses a 8MP module with a 94mm-equivalent lens when increasing the zoom factor.)
This year marks Xiaomi's 10th anniversary in the smartphone business. Is the Mi 10 Pro an adequate device for celebrating the occasion?
Key camera specifications:
Primary: 108MP, 1/1.33-inch sensor with 25mm-equivalent, f/1.69-aperture lens, OIS (25MP output resolution)
Short telephoto: 12MP, 1/2.6-inch sensor with 50mm-equivalent, f/2-aperture lens
Long telephoto: 8MP, 1/4.4-inch sensor with 94mm-equivalent, f/2-aperture lens, OIS
Ultra-wide: 20MP, 1/2.8-inch sensor with 16mm-equivalent, f/2.2-aperture lens
Test samples – Mi 10 PRO excellent dynamic range: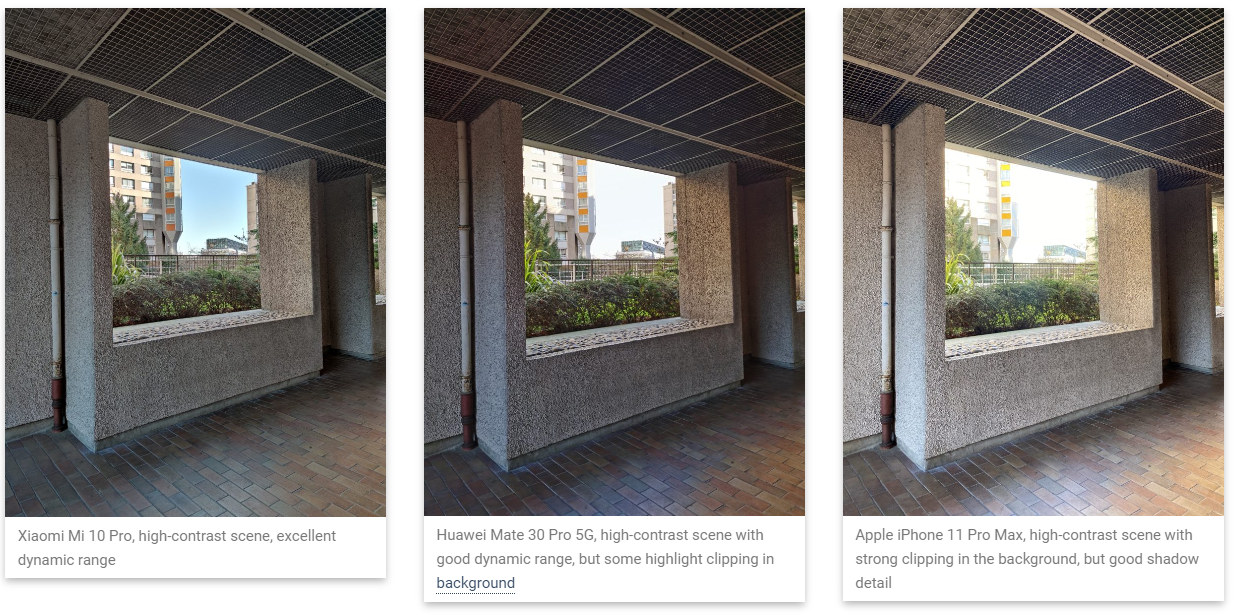 The Mi 10 Pro also looks good next to the competition when shooting at a lower zoom range. The medium-range shot below shows good detail (for a zoom shot), with good exposure and accurate white balance. On the downside, some zoom shots can show highlight clipping and ringing.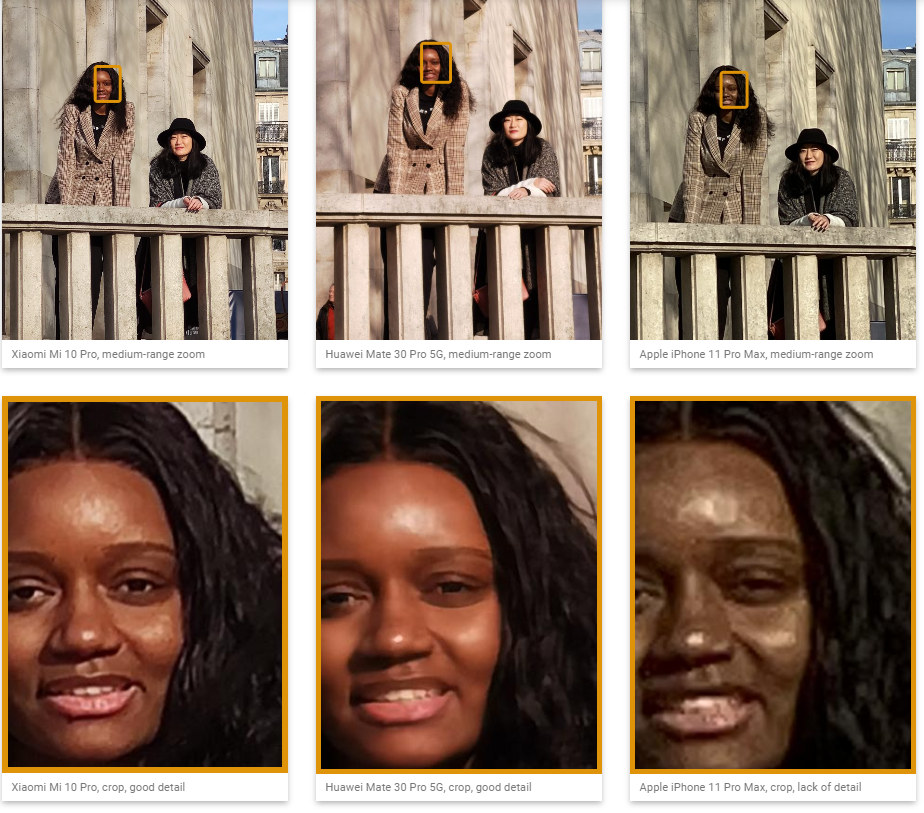 The autofocus system is fast and accurate in all light conditions, but just like for stills, the Xiaomi's larger image sensor means that slight focus errors are more noticeable in Mi 10 Pro footage than in footage from cameras with smaller sensors; this is particularly true in some scenes where faces can look slightly soft. The autofocus is otherwise excellent, though, and even features a field-of-view correction that makes refocusing actions much less noticeable in video clips than for most other devices.
Expected price in EU around 660 EUR.