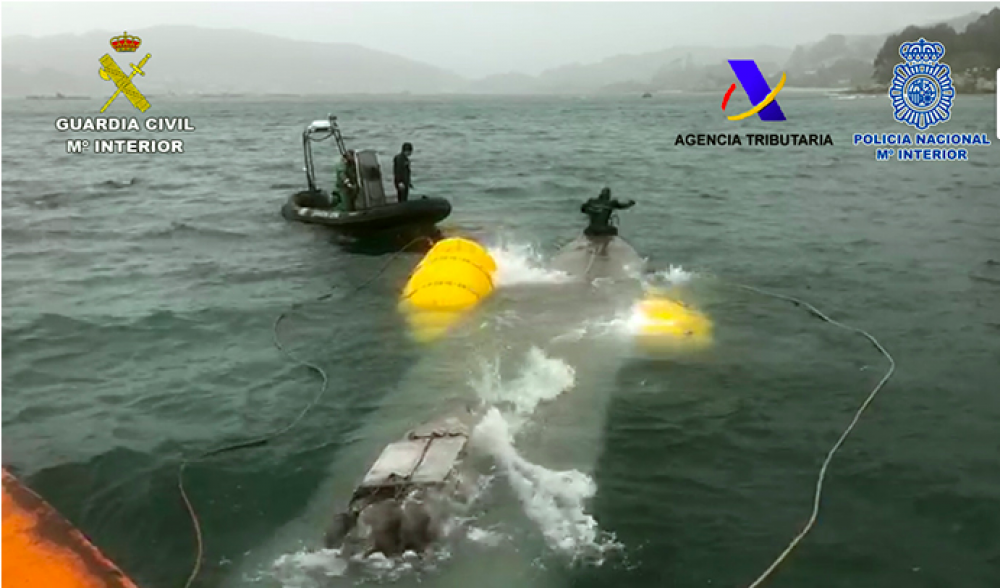 Police forces in Spain have seized what is believed to be the first known submarine used to transport drugs into Europe from Latin America.
The submarine has been taken to the port of Aldan, in the northwestern region of Galicia, after being captured with two of its crew near the beach of O Foxo on 24 November.
The seizure was carried out by the National Police in unison with the paramilitary Guardia Civil – which contributed a patrol boat and team of divers – and included input from Brazil, Portugal, and the United States.
The 20 m-long vessel carried 3,000 kg of cocaine estimated to have a street value of EUR100 million (USD110 million).
Police said they are still to ascertain whether the vessel delivered the cocaine by crossing the Atlantic or picked up the cargo closer to Spain. It had come in close to the beach during heavy storms that had buffeted the region for several days.
The two men arrested are both Ecuadorean nationals. A third man who escaped by running off the beach was said to be not the same nationality.
According to local media reports, there had been rumours in the region for more than a decade about the use of a so-called 'narco-submarine" for handling drugs shipments.
Note: With advent of new technologies, it is clear that these manned submarines will be swapped for autonomous cargo torpedoes with unlimited range.