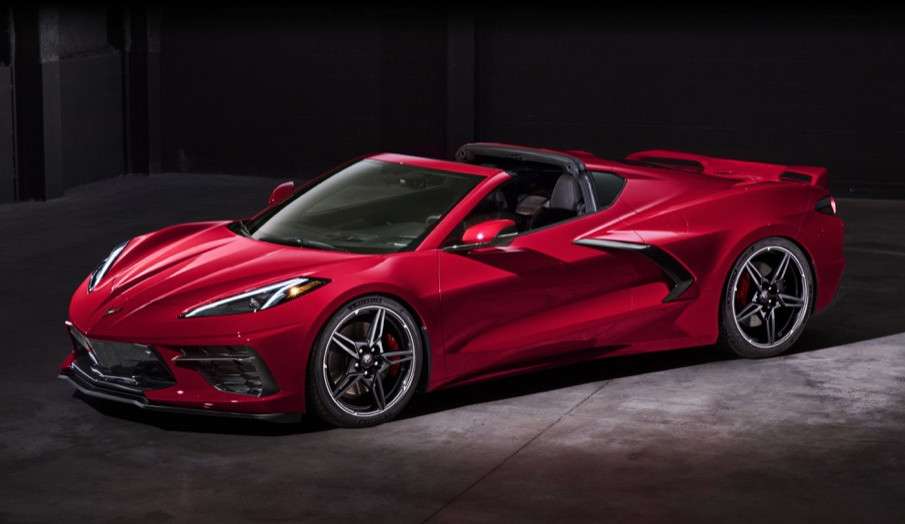 Chevrolet has launched the mid-engine 2020 Corvette C8 Stingray. There were a lot of leaks prior to the launch, but that did not deter the aura of the whole event.
The C8 Stingray debuted in California at a standalone event, and it was mighty successful. Details about the car were finally revealed and the main talking point, however, was surrounding the mid-engine layout. Chevy has offered a stonker of an engine even on the base trim, and has also offered performance packages right from the beginning.
Corvette will be offered with a starting price under $60,000. This is marginally higher than the C7, but being a mid-engined layout, it seems quite a bargain. The base trim will be offered with a 495 hp 6.2-liter, V-8 engine that was seen under the hood of the C7 Stingray as well.
This engine is mated to an all-new eight-speed automatic transmission with paddle shifters. If you hold both the paddle shifters simultaneously, it disconnects the clutch, thus giving you more control over the car, like in the case of a manual transmission. This will not fill the void of a manual gearbox, but it reduces it to an extent. Power is sent to the rear wheels.
When you equip your C8 Stingray with the Z51 Performance Package, you can take this car from a standstill to 60 mph in under three seconds.