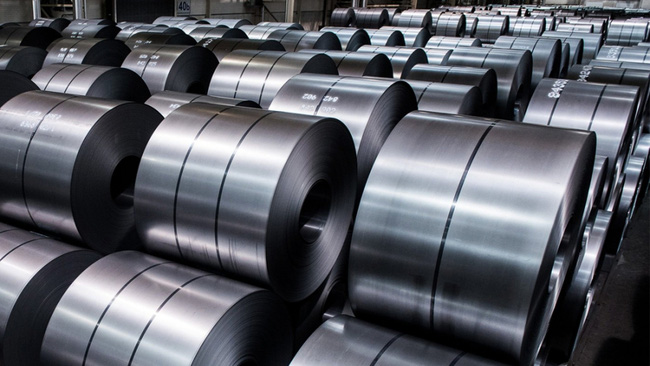 President Trump accused Vietnam of being "almost the single worst abuser of everybody" and asserted that "Vietnam takes advantage of us even worse than China."
This sudden turn in Trump's rhetoric contrasted with the praise he offered Vietnam back in February for trying to reduce its trade surplus with the US. According to the Office of the Trade Rep, trade with Vietnam amounted to nearly $60 billion. Though earlier this year, the Treasury Department stopped short of accusing Vietnam of manipulating its dong (for those who are unaware, that's the name of its currency).
Shortly after the interview, reports that Trump was planning to slap tariffs on the small Southeast Asian nation surfaced. Now, in a series of preliminary rulings, the Commerce Department is slapping 400%+ steel tariffs on Vietnam. In its finding, the Commerce Department listed several steel products initially produced in South Korea and Taiwan that are then shipped to Vietnam for processing before being exported to the US to circumvent anti-dumping duties.
In three preliminary circumvention rulings on Vietnamese steel, the Commerce Department said certain products produced in South Korea and Taiwan were shipped to Vietnam for minor processing before being exported to U.S. as corrosion-resistant steel products and cold-rolled steel. Customs officials have been ordered to collect cash deposits at rates as high as 456.23% on imports of the steel products produced in Vietnam using material from South Korea and Taiwan.
The fact that companies have been routing products through Vietnam to avoid higher tariffs has already been well-documented (and let's not forget those fake "Made in Vietnam" stickers). One economist who spoke with Bloomberg said routing products through Vietnam was a "no brainer."
It's not surprising companies will try to route products through countries such as Vietnam to dodge higher duties, said Rob Carnell, Asia Pacific chief economist at ING Bank.

"It's a no-brainer," he said. "You increase the cost and people are going to try and find a way to avoid it. It's human nature."
Still, a Bloomberg economist warned that these tariffs could further damage investor sentiment.
The tariffs will hurt Vietnam, among the few countries that have benefited from trade tensions between the U.S. and China. More significantly, the widening range of countries coming under tariff fire from the U.S. is likely to further hurt investor sentiment at a time when the global economy is weakening.