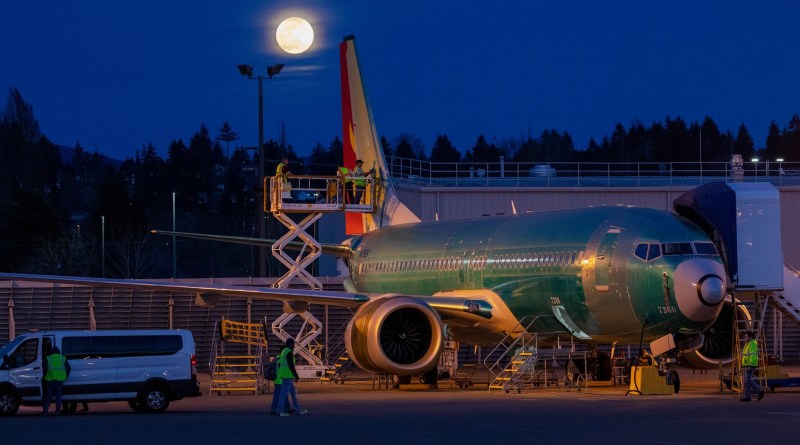 Investors were expecting a disastrous quarter from Boeing and they were not disappointed.
Boeing, the world's largest aircraft manufacturer, net profit fell 21% in the first quarter. The worsening of economic results is largely due to the crisis around the company's largest bestseller – the 737 MAX – when several airlines canceled their orders and others announced that they would not exercise their buy options.
The aircraft manufacturer showed both lower revenues and profit compared to the previous year. Boeing said it could no longer stand behind its earlier outlook, in which the 2019 results were higher than in the previous year.
"Due to the uncertainty of the timing and conditions surrounding return to service of the 737 Max fleet, new guidance will be issued at a future date" the company said in a press release.
Boeing did not disclose the total cost of the crisis around the 737 MAX, but in a presentation to investors, the company said that the cost of manufacturing the 737 MAX was at least $1 billion higher this quarter thanks to extra work to solve this problem. Boeing continued to produce 737 MAX, though it completely stopped delivering this model to customers.
The company also said it had made progress in designing a software fix for the 737 MAX's automatic safety feature. It is this function that is at the heart of the investigators of two fatal accidents in the last six months.
In October, Lion Air pilots in Indonesia had problems overcoming the security function that forced the plane to fall against the pilots' will until the plane hit the ground.
Ethiopian Airlines suffered the same problem on March 10. The second accident caused the 737 MAX to be grounded on March 14.
"Across the company, we are focused on safety, returning the 737 Max to service, and earning and re-earning the trust and confidence of customers, regulators and the flying public," Boeing CEO Dennis Muilenburg said in a statement.
So far, the company has conducted 135 aircraft test flights with upgraded software.
Boeing's cash flow declined by nearly 10% to $2.8 billion this quarter from $3.1 billion in the same period last year, specifically referring to lower shipments of the 737.
Boeing also announced a backlog of $399 billion in commercial aircraft sales, with over 5,600 aircraft ordered. This is less compared to the previous quarter, namely backlog orders for $412 billion for a total of 5,900 aircraft.
The commercial aircraft division in the quarter saw a 19% year-on-year decline in deliveries to 149 aircraft out of 184 aircraft. This decline is largely due to the 737 MAX grounding because the aircraft makes up most of Boeing's backlog. Goldman Sachs estimates that 737 MAX will account for 33% of Boeing's revenue over the next five years.
Boeing stock price (10 years chart)