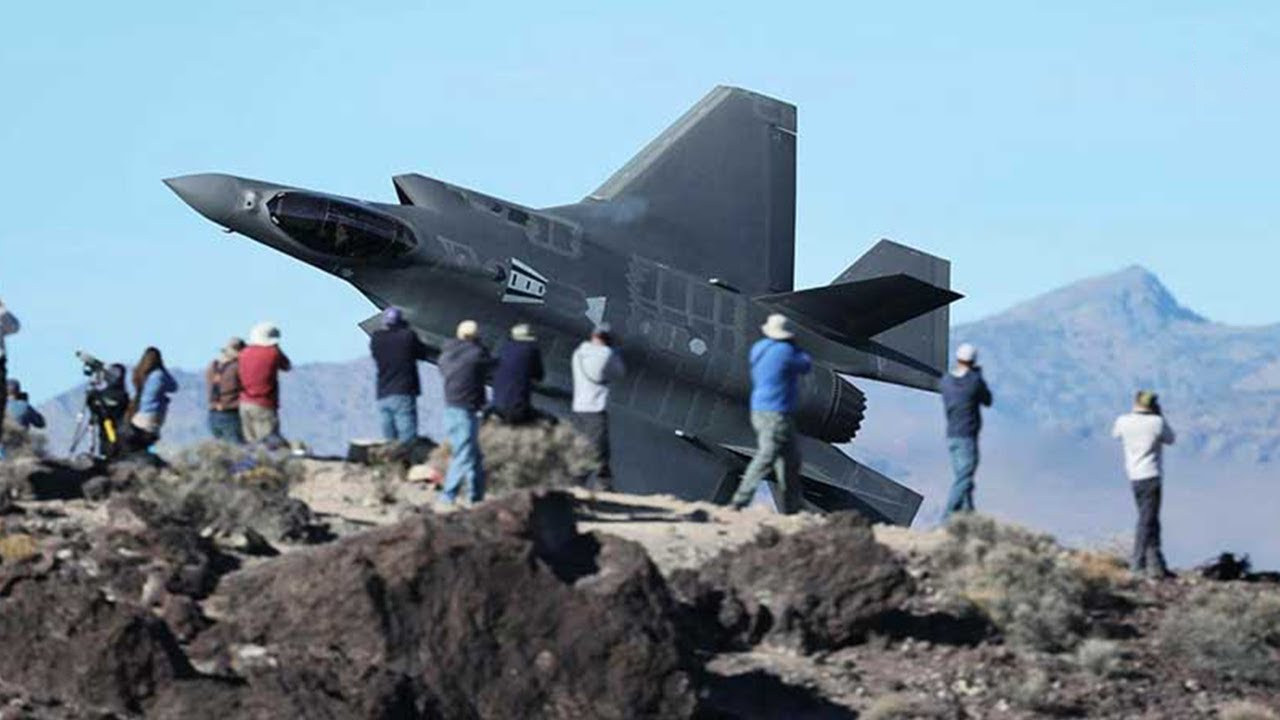 The aerospace giant Lockheed Martin shares have improved by 6% after quarterly results have been released, surpassing analysts' expectations.
Lockheed Martin posted first quarter earnings of $5.99 per share, up 49% y/y.
Lockheed Martin also updates the 2019 financial results outlook, with total annual sales estimated at $56.8 billion to $58.3 billion, up from $55.8 billion to $57.3 billion.
Lockheed Martin released its first quarter earnings today, far above Wall Street's expectations.
The world's largest supplier of weapon systems and combat aircraft has also updated its 2019 financial results forecast, with expected earnings ranging from $20.05 per share and $20.35 per share from $19.15 per share to $19.45. USD. Also, expected full-year revenues rose to $56.8 billion – $58.3 billion – from $55.8 billion to $57.3 billion.
Expectations versus actual results
Earnings per share: $5.99 vs. $4.34 expected in Refinitive Survey
Revenue: $14.3 billion vs. $12.6 billion expected in the survey
Lockheed Martin is a manufacturer of well-known jet fighters F-16, F-35, transport aircraft C-130, and various missiles. In the past, LMT also produced the famous stealth F-22 Raptor fighters.
United Technologies also exceeded analysts' expectations, with earnings rising by 3.7% in the first quarter, and the industrial conglomerate increased its 2019 earnings forecasts, giving better results than expected from the recent acquisition of Rockwell Collins Inc., an avionics manufacturer. The company also increased its profit estimate for 2019.
United Technologies' earnings for the last quarter rose to $1.366 billion, or $1.56 per share, compared to $1.297 billion, or $1.62 per share, in the previous quarter. The revised EPS was $1.91 per share and beat the consensus of $1.71. Quarterly revenue was $18.365 billion and exceeded FactSet Consensus of $17,996 billion, up from $15.242 billion a year ago. The company has increased its full-year outlook and said it now expects a revised EPS of $7.80 to $8.00 compared to the previous estimate of $7.70 to $8.00. United Technologies shares grew 29% this year, while the S&P 500 (SPX) rose 16%.
United Technologies is a conglomerate producing Pratt & Whitney jet engines, Collins avionics, Otis elevators and Carrier air conditioning. Company has also recently produced Sikorsky helicopters, but United Technologies sold Sikorsky to Lockheed Martin.