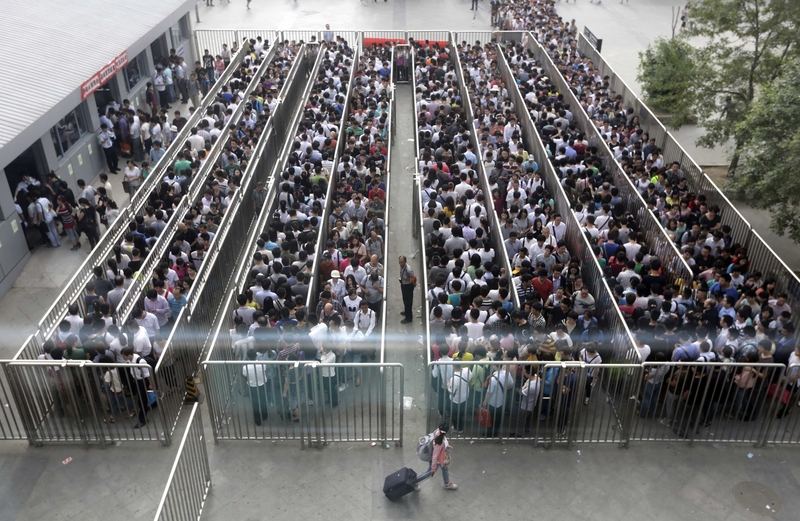 The EU announced on Friday that US citizens would need a new type of visa – the European Travel Information and Authorization System (ETIAS) to visit European countries that are participants in the so-called Schengen Agreement.
The so-called "Schengen area" is a zone of 26 European countries that do not have internal borders and allow citizens to move freely. Now US citizens can travel to Europe for up to 90 days without the need to obtain a visa.
ETIAS requests will require US citizens to have a valid passport, e-mail account and credit or debit card. Children will need only their passports.
The ETIAS visa will be valid for three years and allows Americans to re-enter the Schengen area. The European Union said it "has recently decided to improve the level of security to avoid further problems of illegal immigration and terrorism."
The United States is in dispute with the European Parliament and the European Commission on visas for Bulgaria, Croatia, Poland, Romania and Cyprus. Passengers from these five countries are the only ones in the EU where the US requires visas for visitors.
In 2016, the European Commission first issued a report requiring the US to grant the same visa-free status to five countries as the other 23 EU countries in exchange for US citizens retaining visa-free status in the Schengen area. EU rules require equal treatment with all member states. In June 2018, the European Parliament voted in favor of the EC, which demanded a visa requirement for US citizens.
Note: Officially stated reasons often hide real reasons. The reason given here for "preventing terrorist issues", however, suddenly proved to be very topical.
What's going on? The reports show that the US Embassy in Baghdad, Iraq, sent a mysterious 5-ton shipments in the form of a "diplomatic post" to many European countries.
What can the US Embassy export from Iraq to any US Embassy in European countries? Oil? Iraq is not burdened with sanctions, and oil can be exported freely. Exporting it by diplomatic post makes no sense. Sand? Exporting it by diplomatic post makes no sense again. If some tonnage consignments were dispatched from Virginia or Silicon Valley, they would most likely contain sophisticated spy hardware for intercepting all radiocommunications bands. However, shipments were not dispatched from Virginia or from California, but from the US Embassy in Baghdad.
The only thing that makes sense is weapons and explosives. Exporting them in a classic way would reveal the content. These mysterious 5 tonne shipments are strictly guarded by armed guards right after landing in the target country. There is no way to find out what they contain. It is only possible to speculate.
If they actually contain weapons and explosives from surpluses originally destined for foreign terrorists operating in Iraq and Syria, the only possible purpose of their secret dislocation to European countries is the preparation of terrorist actions in the target countries. Terrorists may come here after the failure of the project to destroy Iraq and Syria or they can come from the US and be armed in the target country. Visa liability and its justification in this context make sense.
The shipments took place in May 2018, ie. just before deciding on the visa requirement. In total, this is 120 tonnes for US embassies in European countries and 330 tonnes for US (Eastern) states.
The case of mysterious multi-tonnage consignments with uniform weight will be devoted to a detailed separate article, here the case is only remembered in the context of visa duty.
Image: US citizens face another hurdle