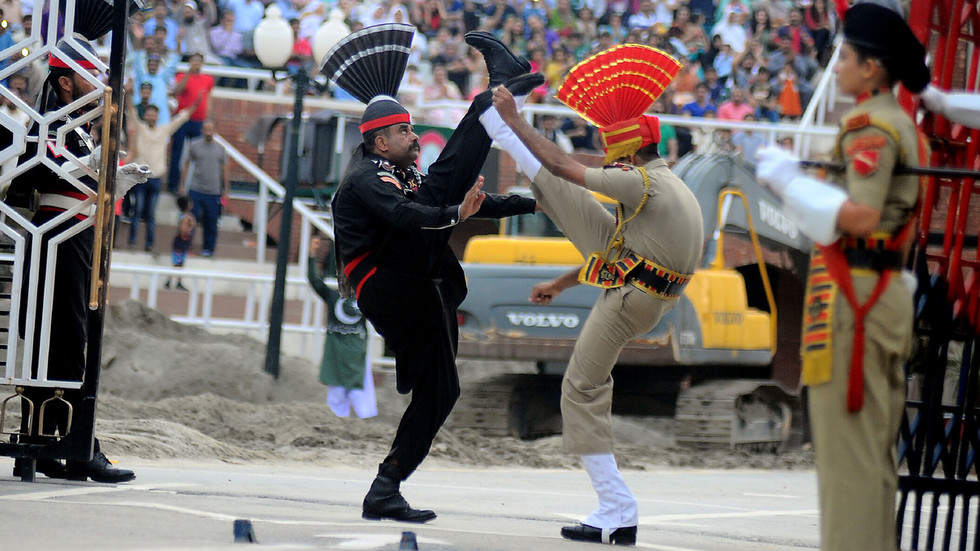 India has carried out aerial attack over the disputed border in Kashmir for the first time since it went to war with Pakistan in 1971, escalating tensions between the two nuclear-armed neighbours.
Pakistan, which was the first to announce the incursion, said the Indian warplanes made it up to five miles inside its territory before they were rebuffed, dropping their bombs without casualties or damage.
Pakistan's armed forces spokesman, Maj-Gen Asif Ghafoor, tweeted on Tuesday morning that the Indian jets had dropped their bombs in an empty forested area. "No infrastructure got hit, no casualties," he wrote.
The attacks overnight followed nearly a fortnight of sabre-rattling between the pair over the southern Kashmir suicide bombing, in which India has claimed Pakistan had a "direct hand".
For illustration: Ceremony at checkpoint on India-Pakistan border in Kashmir:
From Pakistan side:
https://www.youtube.com/watch?v=VXVMIOT-EFg
https://youtu.be/wmuo7BEcpv4?t=430
From Indian side:
https://youtu.be/qi6iEx0nrXY?t=551
https://www.youtube.com/watch?v=LZ0ue-XGl9c