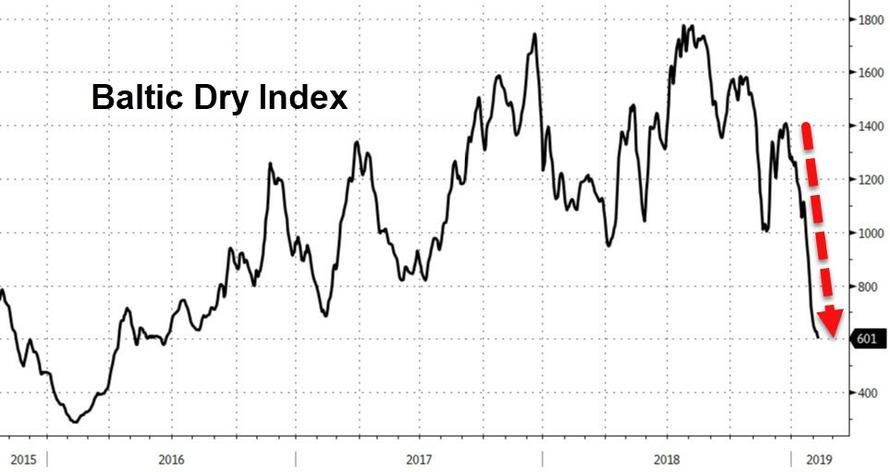 In the alternative media false articles were made about "Dry Baltic Index" as "container ship rent rate" etc. These are the creations of half-educated new generation journalists.
The Baltic Dry Index is not about container ships, it is about bulk dry cargo as iron ore, coal etc., and this index is in free fall. There is some seasonality within the global shipping markets but even adjusted for that, this is the worst collapse in shipping rates since 2012.
Brokers in Singapore and London said capesize vessels, the largest ships that move bulk commodities like iron ore, coal and aluminum, were chartered in the spot market for as low as $8,200 a day on Thursday, a $500 decline from Wednesday. Break-even costs for carriers can be as high as $15,000 a day, and daily rates in the capesize market hovered above $20,000 last year.
"Everyone is looking for a catalyst to push the market up, but it's not there," said a Singapore broker.
The Baltic Dry Index, which tracks the cost of moving bulk commodities and is considered a leading indicator of global trade, is down more than 50% since the start of the year.
The reduced sailings could affect dry bulk owners, including China Cosco Bulk Shipping Co. Ltd, Norway's Golden Ocean Group and Greece's Diana Shipping Inc.