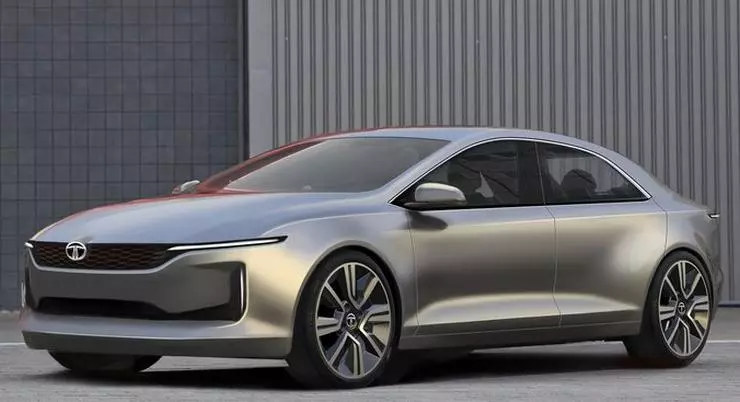 Tata Steel Q3 profit surges 53% YoY to Rs 1,751 crore, India business revenue up 10%. The revenue has risen 23% to Rs 41,219 crore vs. Rs 33,446.6 crore last year.
EBITDA (earnings before interest, taxes, depreciation and amortization) rose 18% to Rs 6,723.9 crore against Rs 5,697 crore published last year.
The operating margin came in marginally lower at 16.3% vs. 17% last year.
"The market environment for the industry was challenging during the quarter with softening of steel prices," said Koushik Chatterjee, Executive Director and CFO. "Our consolidated gross debt has declined by Rs 9,083 crores during the quarter including de-leveraging of over Rs.6,000 crore," he added.
Sale of its 70% stake in units in S.E. Asia, will further help the company bring down its debt.
Tata Motors shares plunge most in 26 years after record loss
Many analysts and brokerages have downgraded Tata Motors stock after the company posted the biggest loss in India's corporate history.
Tata Motors share price fell as much as 29.45%, its biggest slump since 3 February 1993 on intraday basis
The automaker reported a consolidated quarterly loss of 

₹

26,992.54 crore
Shares of Tata Motors Ltd plunged nearly 30%, its maximum single day fall since February 1993, as many analysts and brokerages have downgraded the stock and cut its target price after the company posted a biggest loss in India's corporate history due to an impairment charge for its British based luxury car unit Jaguar Land Rover.
Tata Motors reported a consolidated loss of ₹26992.54 crore due to its biggest ever write off of GBP3.10 billion for JLR. The write-off has been attributed to slowing sales in China, technology disruptions linked to a shift towards eco-friendly hybrids and electric vehicles, and also the rising cost of debt.
JLR's sales, which has been contracting every month since July 2018, fell 6.4% y/y in the December quarter to 144,600 vehicles. Sales in China fell 47% y/y last quarter offsetting 21% and 18.4% increase in North America and the UK markets respectively.