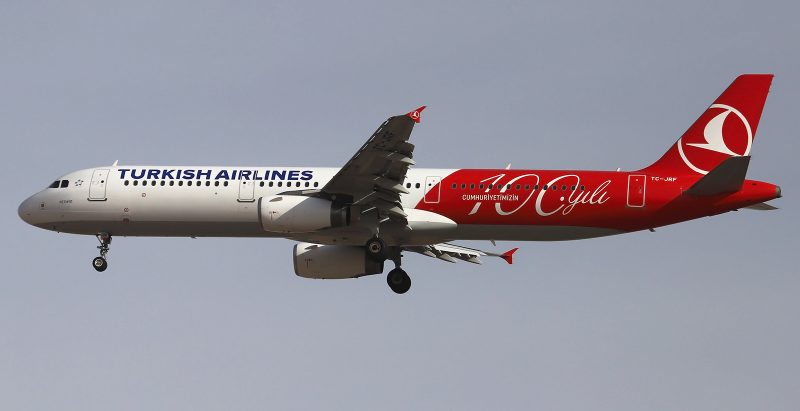 Order would be largest in the Turkish carrier's history. Airline chairman talked in May of possible 600-plane order.
Turkish Airlines is in talks with Airbus SE for what would be the biggest order in the carrier's history if finalized.
Management of the airline met with Airbus officials in Istanbul to discuss buying 345 planes in addition to an order for 10 A350-900 aircraft announced in January, according to the state-run Anadolu Agency.

The officials discussed an order that would include 75 A350-900 planes, 15 A350-1000 planes, five A350F cargo planes and 250 A321 NEO planes, the agency said.
Turkish Airlines Chairman Ahmet Bolat announced in May that the carrier was planning to order 600 planes, without providing information on how many it was seeking from Airbus or arch-rival Boeing Co.
"In the next 10 years, we aim to grow by 7.4%, a more modest growth compared to the past 20 years, to carry 170 million passengers and reach a giant fleet of 810 aircraft," he said.
Source: THY