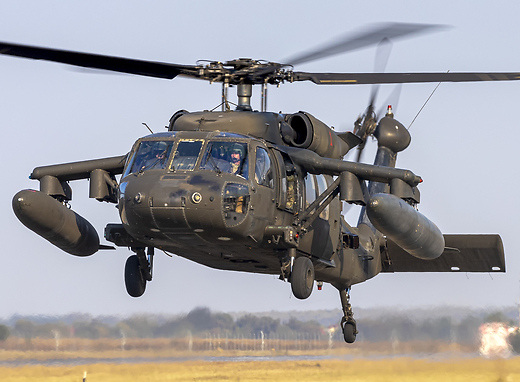 The acquisition will be made as part of the Project LAND 4507-1 of the Australian Army, and would be done through US Foreign Military Sales (US FMS) program. The deliveries of the Black Hawk helicopters are expected to start later this year. Australian Army Head of Land Capability Major General Jeremy King said that the UH-60M Black Hawk will meet Australia's strategic needs, and is considered a more reliable and proven system supported by a robust supply chain.
The Australian Army currently operates around 41 MRH-90 Taipan helicopters. These helicopters have struggled with supply and maintenance problems for several years. With the arrival of the UH-60M Black Hawk, Taipan will retire a decade earlier than planned. It has been confirmed that the Australian Army will decommission Taipan in December 2024, 13 years earlier than planned.
The UH-60M is an upgraded variant of the famous UH-60 Black Hawk series, manufactured by Sikorsky. The UH-60M was developed in 2001, incorporating upgraded T700-GE-701D engines, improved rotor blades, and state of the art electronic instrumentation, flight controls and aircraft navigation control. The UH-60 Black Hawk, has been operational in the US Army since 1978, and variants of the Black Hawk are operational or have been ordered by 25 international customers.
Source: Military Wiki