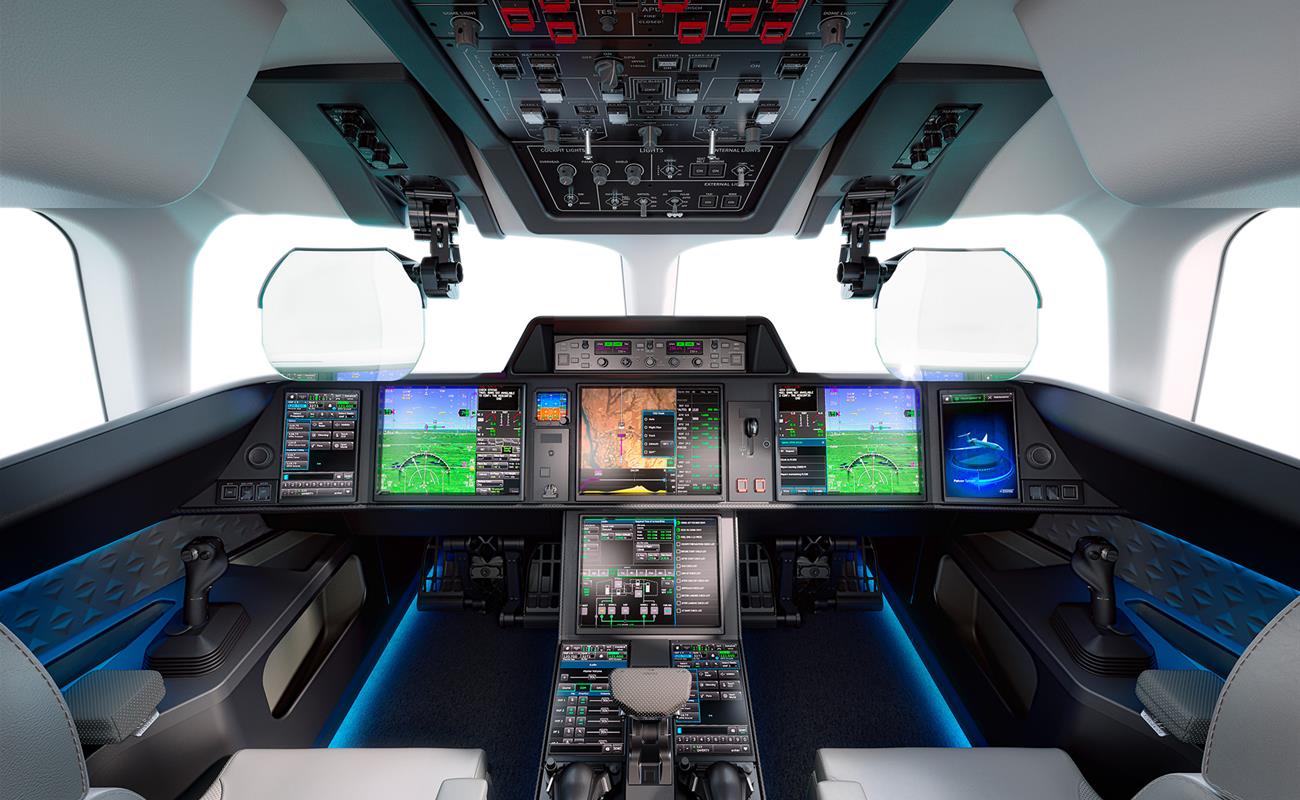 Dassault's new flagship Falcon 10Xis going after the Bombardier Global 7500 and Gulfstream G700 to claim the title of the world's largest business jet.
The French airframe maker says the 10X will have the largest interior in its class. The cabin width of 2.77m—20cm wider than the Global 7500—is one statistic Dassault points to, but the 10X also has 2.03m of headroom. The ultra-long-range jet can fly for 15 hours, with a maximum range of 8,631Nm at Mach 0.85, which translates to non-stop flights from Los Angeles to Hong Kong or from Sydney to Dubai. Also notable: a flight ceiling of 51,000ft lifts it above most weather.
The four-zone interior can be customised with lounge and entertainment areas, a work space and bedroom with shower. The 10X's advanced technology also keeps it competitive with Bombardier and Gulfstream, which are investing heavily in digitising and simplifying cockpits as well. Dassault has borrowed features from its Rafale fighter jet, such as head-up displays and digital flight controls that correspond with the new single power-lever Smart Throttle to ease pilot workload. Its FalconEye is a vision system to identify obstacles for take-off and landing in poor weather conditions.
Expected certification for this next-generation jet is 2025.