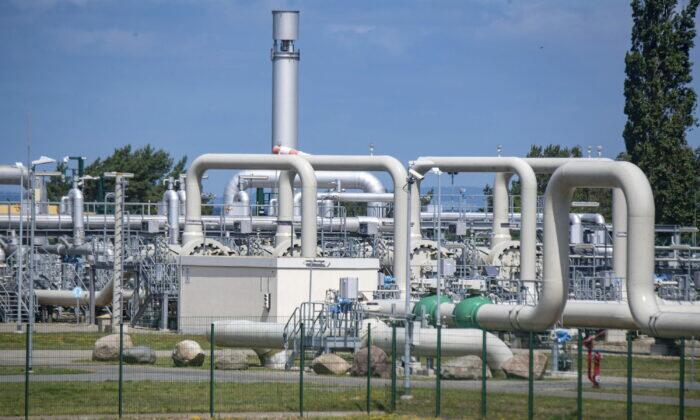 Natural gas started flowing to Poland through the new Baltic Pipe pipeline from Norway via the Baltic Sea on the morning of Oct. 1, Polish gas pipeline operator Gaz-System said.
"Promises made over six years ago have been kept," Gaz-System said, according to a translation of its Oct. 1 statement.
Gas started flowing at 6:10 a.m. on Oct. 1 via the Baltic Pipe pipeline, with nominations – or requests for sending gas through the pipeline – totaled 62.4 million kiloWatt-hours (kWh), the company added.
"This is a historic moment and one that we've been awaiting for many years," Anna Moskwa, Poland's minister for climate and the environment, said in a statement.
The pipeline is at the center of Poland's long-standing strategy to diversify its gas supplies away from Russia.
Construction of the pipeline was completed on Sept. 27, with Polish President Andrzej Duda calling it "one of the most significant days since 1989," referring to the toppling of communism in the Eastern European country.
"This is a great day. A great day for Poland, for Denmark, Norway, and the entire European Union. It's a great day for our part of Europe, for building security, peace, and for strengthening our sovereignty," he said, according to the Office of the President.