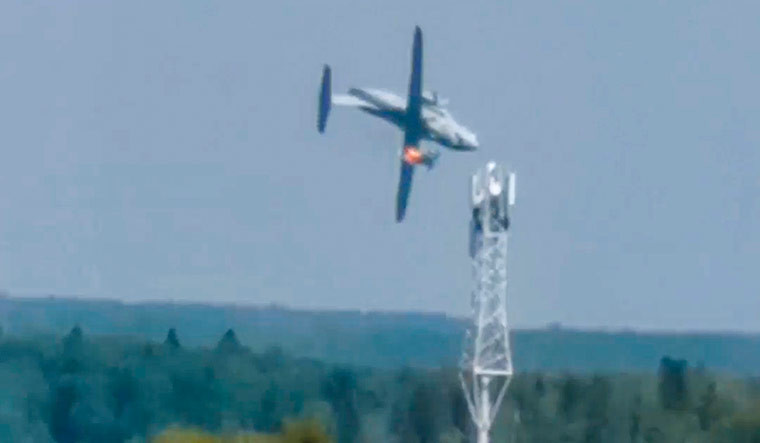 A prototype military turboprop transport aircraft Il-112V made by Russia's Ilyushin has crashed during a test flight, killing three people who were on board. A video of the incident shows the plane's right engine flaming out before the aircraft tilts to the side and crashes near the Kubinka airfield outside Moscow.
The new light military transport plane, Il-112V, crashed in a forested area as it was coming in for a landing at the Kubinka airfield about 45 kilometers west of Moscow, spokespeople of the corporation told the Tass news agency.
According to Russian news agency TASS, among those onboard was the Hero of the Russian Federation awardee Nikolai Kuimov. Kuimov had piloted the Il-112V during its first flight in 2019 as well.
Also on board was 1st-class test pilot Dmitry Komarov and 1st-class test flight engineer Nikolai Khludeyev, a spokesman for the UAC said.
"The fate of the crew is still unknown and rescue works are underway," the spokesman added.
Rescue work is currently underway.
The Il-112V was being designed to eventually replace Russia's ageing An-26 transport aircraft. Russian officials had said the Il-112VE (an export variant of the plane) had been offered to India.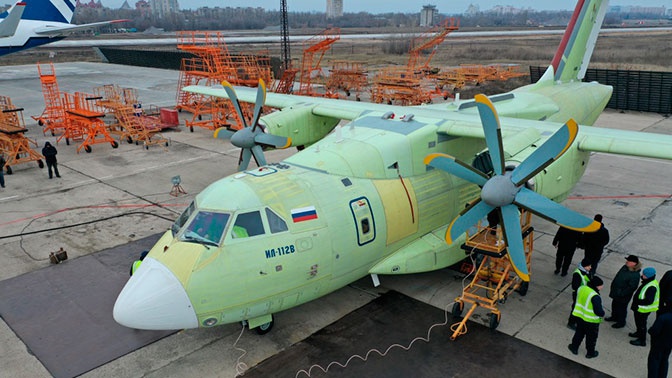 #Ongoing Prototype military Ilyushin IL-112 crashed today near Kubinka AFB (Russia), all 3 aboard die. Footage posted online shows what apparently is an engine fire taking place before the impact. Updates whenever possible throughout the day. pic.twitter.com/J1Wr22MYyg

— Air Disasters #OTD by Francisco Cunha (@OnDisasters) August 17, 2021