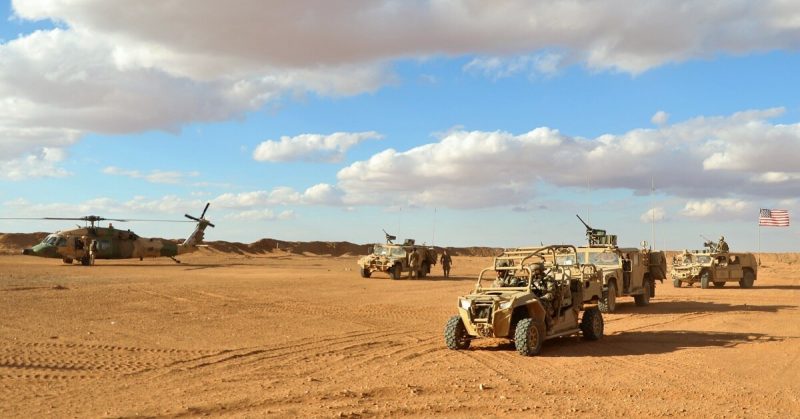 It is an escalation of the occupation under the new administration. However, given that most US action in Syria including troop movements and locations at any given moment are classified and done far away from ground-level media reporting, it's almost impossible to verify whether such large convoys in and out of the country are part of 'routine' resupply missions or if they represent a broader build-up of forces.
On the heels of the recent speculation and slightly increased or renewed public interest in Syria, there are fresh reports out this week that the Pentagon is actually constructing a new US base in northeast Hasakah. Significantly, this allegation is also being featured in Syrian state media.
Citing Syrian state sources in the middle of this week, for example, Middle East Monitor described that, "The US army began building a second base in the Al-Malikiyah region in the Syrian northeastern province of Hasakah, Syria's SANA news agency reported."
According to further details offered by SANA:
The agency quoted local sources as saying that over the past few days, US forces have deployed military reinforcements including 60 armored vehicles and army engineering vehicles to carry out excavation, leveling, and construction of barricades in the area, southwest of Ain Dewar in the border triangle between Syria, Iraq, and Turkey.

At the end of last month, American forces began establishing a base near Tal Alu in the Al-Yarubiya area in Hasakah eastern countryside.
Damascus and its allies Russia and Iran have long been vocal in condemning the blatantly illegal occupation of a UN-member state's sovereign territory.
Whether the latest reported large convoys are in fact for the purpose erecting new bases or are perhaps just "routine" transports… it ultimately matters little to Syria and its allies. The American military presence remains an aggressive, illegal occupation nonetheless.