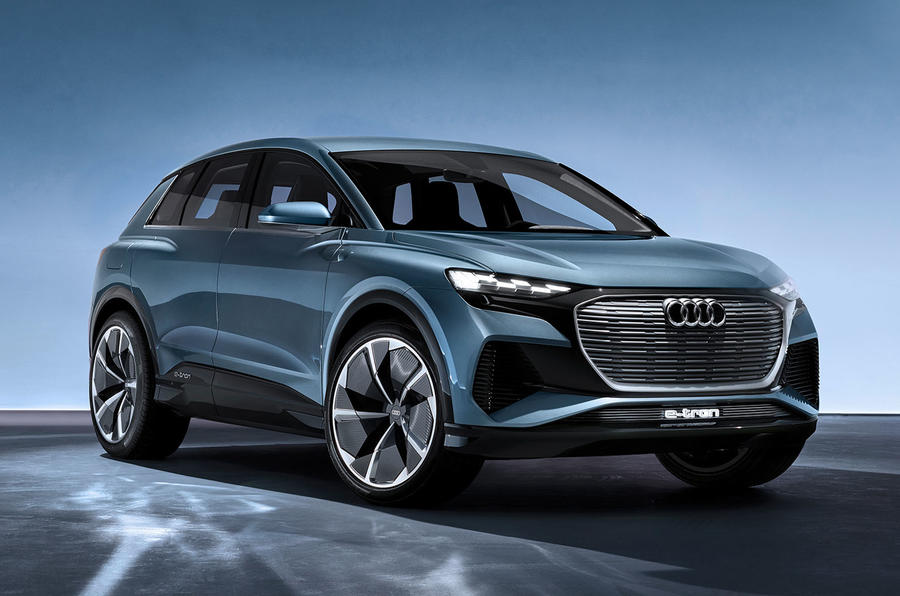 The Audi brand in Geneva introduced the most anticipated novelty – the SUV electric car Q4 E-tron. The model will only come into production in 2020 and will be the fifth model of the brand in full electric drive design.
The new Audi Q4 E-tron SUV, 4.59 meters long and 1.9 m wide, is slightly shorter and wider than the current Q5. As the air conditioning system significantly reduces the range of electric vehicles, Audi says the model is equipped with Sky Solar varnish, which supposedly reflects some wavelengths of solar radiation and thus relieves the air conditioning unit.
For electric vehicles, powering the air conditioning unit in summer and heating in the winter heating is the Achilles heel of the electric vehicles.
The Audi Q4 E-tron SUV drives an electric motor with a power of 202 hp on the rear axle and a smaller electric motor drives the front axle. Overall, the car has a horsepower of 302 horses.
Audi has not yet commented on the price. Supporters of electric cars have been shocked this week when Tesla suddenly cuts prices of Model 3 abruptly. Tesla buyers who bought cars for a week or two earlier demand compensation and threaten boycotts, lawsuits, and so on. Tesla had to get cheaper because there were no more place in the parking lots for new cars.