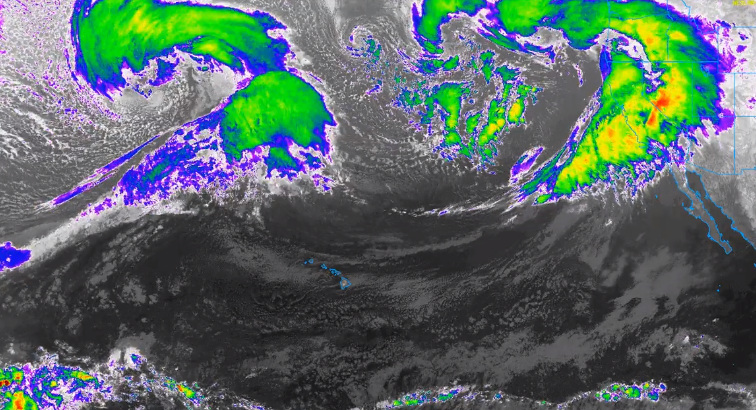 A moisture conveyor belt of atmospheric rivers continues to pound storm-battered California as the latest system could be the most severe yet. Power outages plague Northern California, as a dozen people have died across the Golden State in the last two weeks after. At least 3,000 people were evacuated on Sunday.
The National Weather Service described the bomb cyclone, a hurricane-force low-pressure system, and an atmospheric river as the "most potent" yet. Forecasters said the "relentless parade" of "atmospheric rivers" will peak Monday into Tuesday.
"We expect to see the worst of it still in front of us," Gov. Gavin Newsom warned Sunday. Newsom sent a request to the Biden administration for an emergency declaration to support recovery efforts which was approved this morning.
More than 130,000 homes and businesses across California had no power on early Monday, according to PowerOutage.us – down from over 400,000 on Sunday after heavy rains and high winds toppled trees and telephone poles.