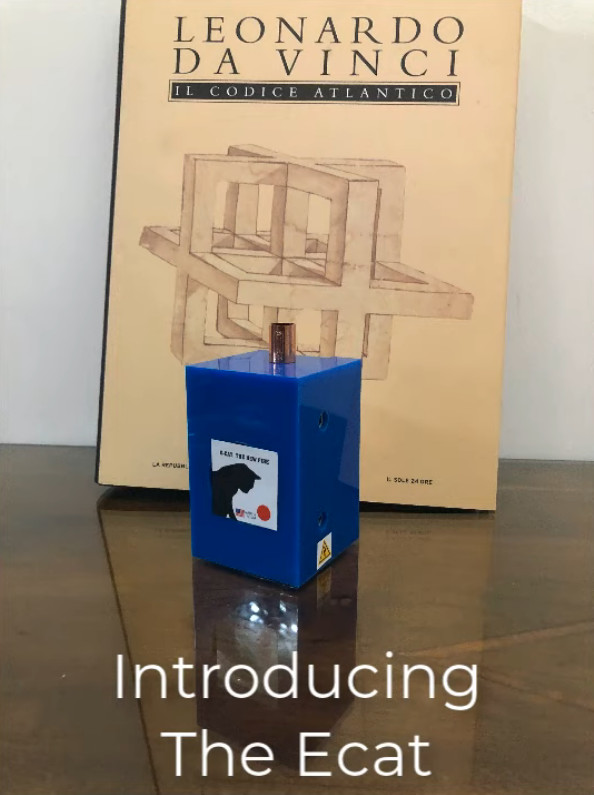 Dear Readers,
I would like to invite you to today's worldwide launch of the revolutionary zero-emission power generation technology of Leonardo Corp., USA, which will take place in the form of Live Streaming on YouTube today at 15:00 CET (9:00 AM New York Time). Subsequently, at 16:00 CET, you can take part in the Q&A part with professional questions.
2 versions will be presented:
E-Cat SKLed – lighting technology, producing more light per unit of power than conventional LED lamps.
and further
E-Cat SKLep – emission-free electricity production technology. Device achieved CoP over 100
Note: CoP is a coefficient of performance. E.g. heat pumps have a CoP of 3 to 4.
Tech. specification of E-Cat SKLep:
Output 100 Watts
Input 0,8 Watts
H 110 mm
L 60 mm
W 60 mm
weight 245 grams
volume 0,4 liters
service life 10 years
price $ 249 (i.e. $ 2,490 per 1 kW of installed capacity)
The technology works regardless of the weather, time of day, no emissions (ie no CO2), does not use radioactive materials, operation is extremely cheap.
The hardware is very compact, with the electricity produced, of course, objects maybe may be heated.
Link to Live Stream: https://www.youtube.com/watch?v=r4_NyyIZq70
Note: Live Stream will be activated at 15:00 CET.
I hope to see you at the chat during the Q&A session – please prepare your questions in English.
I wish you good fun, Ivan Samec
PressClub World
Commentary on today's E-Cat tech show
Pros:
– CoP over 100 is impressive
– service life 10 years with one "fuel" fill is fantastic
– device is compact
Cons:
– In a public discussion in the Journal of Nuclear Physics, Dr. Rossi answered my question whether the price will be below $ 350 per 1 kW of installed capacity: YES
However, now the price is $ 2,490 per 1 kW of installed capacity
– A few months back, Rossi announced that he had achieved a self-sustain regime
However, for some mysterious reasons, self-sustainability cannot be achieved now even with CoP = 100
– The old scene from Stockholm is repeated, where the power consumption of the control module, etc. is not included in the power input
– Under such conditions, this is too controversial business