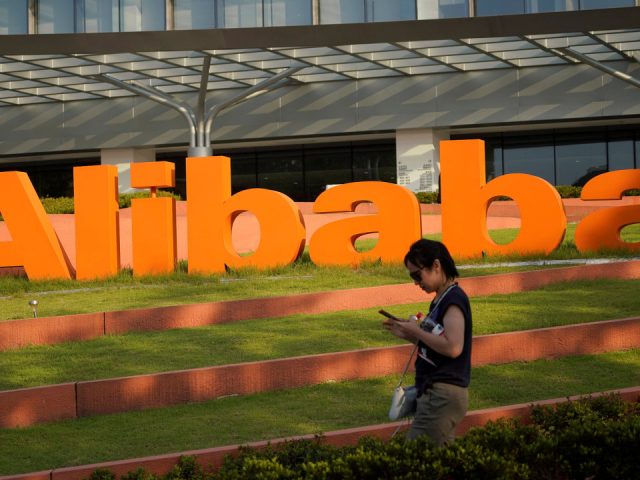 Alibaba on Thursday missed revenue and earnings expectations for the September quarter, as slowing economic growth in China weighed on results, adding to regulatory headwinds.
Here's how Alibaba did in its fiscal second-quarter, versus Refinitiv consensus estimates:
Revenue: 200.69 billion yuan ($31.4 billion) vs. 204.93 billion yuan estimated, a 29% year-on-year rise.
EPS: 11.20 yuan vs. 12.36 yuan estimated, a 38% year-on-year decline.
The company also slashed its revenue guidance for its current fiscal year. It previously expected to bring in 930 billion yuan, which would have been about 29.5% year-on-year growth. But it now expects growth to be between 20% and 23% year-on-year.
Alibaba's U.S.-listed shares fell 11.1% on Thursday.
China's economy slowed down in the third quarter of the year, which has also hit consumption. Alibaba has also been on the receiving end of China's crackdown on its domestic technology industry which has seen a slew of new regulation brought in from antitrust to data protection.
While China's tech giants have grown largely unencumbered over the past few years, Beijing has looked to clean up some of the behaviors of its corporates. Alibaba was fined $2.8 billion in April as part of an anti-monopoly probe.
Expectations were low coming into the fiscal second-quarter earnings report as a result, with analysts expecting it to be one of the most challenging quarters ever for the Chinese e-commerce giant.
Alibaba's core commerce business saw revenue grow 31% year-on-year to 171.17 billion yuan, missing expectations.
BABA shares trades at P/E 17.