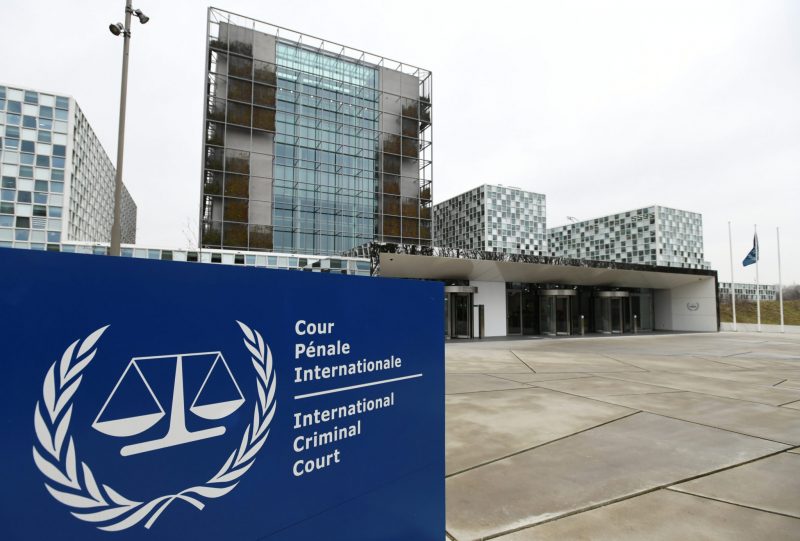 No, this time the ICC is not investigating 72 years of ethnic cleansing against the indigenous Semitic population. This time in the ICC's viewfinder are only minor war crimes committed by our venerable allies during the endless war in Afghanistan.
It's not just so-called "rogue states" apparently, but no one is immune from coming under Washington's cross hairs and wrath in the form of economic sanctions and travel restrictions.
US Secretary of State Mike Pompeo just announced sanctions on Fatou Bensouda, the head prosecutor of The Hague-based International Criminal Court (ICC), after the ICC previously opened a formal probe into US soldiers committing war crimes in Afghanistan.
This is after already revoking visas and placing travel bans into the US of other ICC personnel and their families. "Today we take the next step, because the ICC continues to target Americans, sadly," Pompeo said Wednesday.
In early March of this year, The Hague-based ICC first announced it will move forward with its official probe into alleged US war crimes in Afghanistan during the eighteen-year long war.
The ICC had said it would look into allegations against all parties in the conflict, including the Taliban and Afghan military.
Secretary of State Mike Pompeo had at the time blasted the initiative as "reckless" and dismissed it as "renegade" actions on the part of the international court, vowing that repercussions would follow.
In June when the Trump administration said it would move to sanction any ICC official involved in investigating the alleged war crimes committed by Americans, Pompeo slammed the international body as a "kangaroo court".
Reuters meanwhile quoted one global human rights watchdog director as follows in reaction to the designation:
Richard Dicker, Human Rights Watch international justice director, said it was a "stunning perversion of U.S. sanctions."

"The Trump administration has twisted these sanctions to obstruct justice, not only for certain war crimes victims, but for atrocity victims anywhere looking to the International Criminal Court for justice," he said.
This latest action to go after the top prosecutor – treating her as if she were an Iranian top general on diplomatic mission or Colombian drug trafficker, or part of some terror network – is truly new and unprecedented territory.
What is ICC:
The International Criminal Court (ICC) is an intergovernmental organization and international tribunal that sits in The Hague, Netherlands. The ICC is the first and only permanent international court with jurisdiction to prosecute individuals for the international crimes of genocide, crimes against humanity, war crimes, and the crime of aggression. It is intended to complement existing national judicial systems and it may therefore exercise its jurisdiction only when national courts are unwilling or unable to prosecute criminals. The ICC lacks universal territorial jurisdiction, and may only investigate and prosecute crimes committed within member states, crimes committed by nationals of member states, or crimes in situations referred to the Court by the United Nations Security Council.