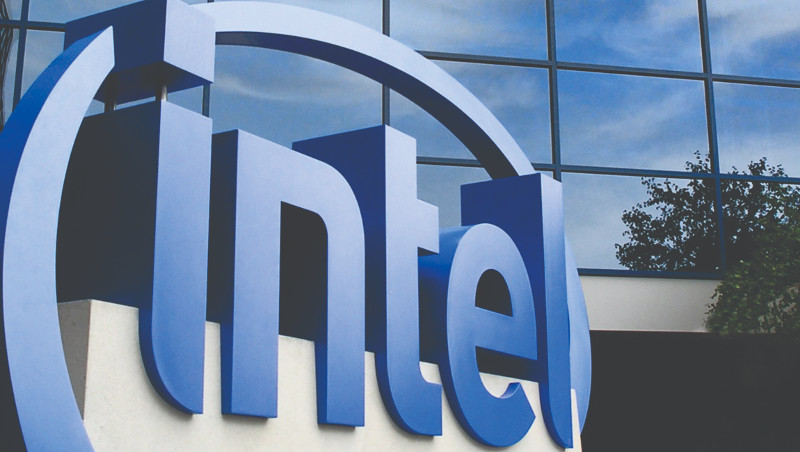 Intel announced today in its Q2 2020 earnings release that it has now delayed the rollout of its 7nm CPUs by six months relative to its previously-planned release date, undoubtedly resulting in wide-ranging delays to the company's roadmaps. Intel's press release also says that yields for its 7nm process are now twelve months behind the company's internal targets, meaning the company isn't currently on track to produce its 7nm process in an economically viable way. The company now says its 7nm CPUs will not debut on the market until late 2022 or early 2023.
Here's the snippet from Intel's press release:
"The company's 7nm-based CPU product timing is shifting approximately six months relative to prior expectations. The primary driver is the yield of Intel's 7nm process, which based on recent data, is now trending approximately twelve months behind the company's internal target."
On the earnings call, Intel CEO Bob Swan said the company had identified a "defect mode" in its 7nm process that caused yield degradation issues. As a result, Intel has invested in "contingency plans," which Swan later defined as including using third-party foundries. The company will also use external third-party foundries for its forthcoming 7nm Ponte Vecchio GPUs, the company's first graphics chips. Ponte Vecchio comes as a chiplet-based design, and Swan clarified that production for some of the chiplets (tiles) will be outsourced to third parties. Swan noted the GPUs will come in late 2021 or early 2022, portending a delay beyond the original schedule for a 2021 launch in the exascale Aurora supercomputer.
Intel's first 7nm server CPUs (Granite Rapids) will arrive in 2023, which is later than listed in earlier roadmaps that projected a launch in 2022. That timeline is concerning in the face of AMD's continued execution with its EPYC data center chips – AMD's roadmaps outline its 5nm Genoa processors coming to market before the end of 2022. Swan also said that Intel's first 7nm processors will debut for the client market, meaning chips targeting either desktop PCs or laptops. Intel's first 10nm desktop CPUs, Alder Lake, will arrive in the second half of 2021.
For perspective, rival foundry TSMC plans to be on the 3nm node in the same time frame as Intel's new schedule for 7nm. Intel clearly isn't pleased with its execution on the 7nm node, as an embattled Swan remarked that "And we feel pretty good about where we are, though we're not happy. I'm not pleased with our 7nm process performance" at the end of the call after a bruising question and answer session with analysts. Swan also said "we have root-caused the [7nm] issue and believe there are no fundamental roadblocks," and that the company would provide further updates at an upcoming Architecture Day.
Swan said the company had a built-in buffer in its roadmap to account for process node delays. That accomodation comes as a result of hard-learned lessons from the company's incessant 10nm delays. Intel says it will use its advanced packaging technologies, which allow it to mix and match components produced from external sources with its own chips, to help reconcile the six month delay to its 7nm processors with the year-long delay to its internal 7nm yield projections. In the past, Intel stated that it would also enable newer architectures to be portable to older nodes, so it's plausible that Intel could resort to back-porting some architectures as part of its contingency plan.
The 7nm delay reflects yet another setback as Intel still struggles to overcome the multi-year yield issues it has encountered with its 10nm process. Those delays have allowed its competitors, like AMD, to wrest the process node leadership position from Intel for the first time in the company's history. That's triggered a price war in the market as Intel fights a true x86 competitor with a better node, not to mention Amazon's new Graviton 2 ARM chips based on TSMC's 7nm node. Apple also recently announced that it is transitioning from Intel's chips to its own ARM-based 7nm silicon. The 7nm delay also exacerbates the recent news that rock star chip architect Jim Keller, who was a key part of a team effort to revitalize the company's roadmaps, has left the company.
Source: Toms HW