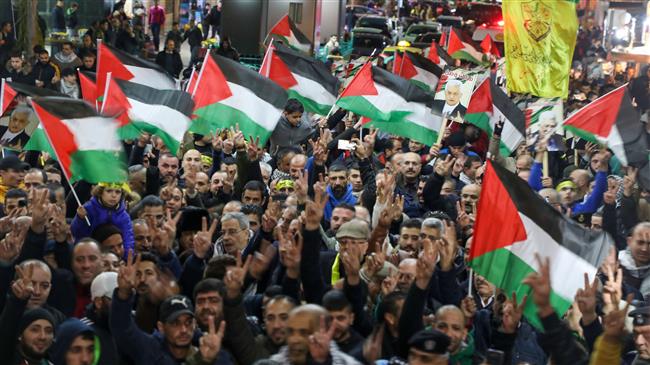 After months of running a vast propaganda machine to drum up support for his self-proclaimed 'Deal of the Century,' US President Donald Trump has finally unveiled what he believes can serve as a final antidote to the bitter and brutal Khazar-Palestinian conflict that has dragged on for seven decades.
Within just hours since its launch, Trump's proposed deal has aroused a storm of indignation and opposition among Middle East people and politicians as well as international organizations, earning descriptions such as 'the treason of the century, nightmare, conspiracy, catastrophe, new Balfour Declaration, an annexation plan, a stillborn agreement, a handbook for more suffering, and a deal for the garbage can of history' among others.
Contrary to Trump's claim who sought to sell his proposal as a win-win opportunity for both sides, political leaders and activists view it as being hugely skewed in favor of Israel and totally ignoring the rights and demands of up to 15 million Palestinians around the world, leaving them out of a process that is expected to decide their fate and their future.
Opponents argue that the highly pro-Israel scheme offers no prescription for peace because it blatantly violates international law and strips Palestinians of their basic rights on a number of sensitive issues, including the state of Jerusalem, the future borders of a sovereign Palestinian state, the return of Palestinian refugees driven from their homeland, security responsibility, as well as Israeli settlements built on occupied land.
Amnesty: Unlawful deal exacerbates Israeli violations
Amnesty International has criticized the American proposal as "a handbook for more suffering and abuses" in the occupied territories, urging the global community to reject the measures set out in the deal in contravention of international law.
"While the Trump administration has emphasized the principle of land swaps in its deal, we should make no mistake that it is proposing further annexation of Palestinian territory, which would flagrantly violate international humanitarian law. During more than half a century of occupation Israel has imposed a system of institutionalized discrimination against Palestinians under its rule, denying them basic rights and access to effective remedies for violations. The deal amounts to endorsement of these brutal, unlawful policies," said Philip Luther, Amnesty International's Middle East and North Africa Research and Advocacy Director.
He also slammed the deal for putting forward a "compensation mechanism" for Palestinian refugees, instead of granting them their right to return to their homeland.
"Hundreds of thousands of Palestinian refugees are trapped in overcrowded camps, more than 70 years after they, their parents or grandparents were first forced out of their homes. This proposal ignores refugees' rights under international law and the decades of suffering they have endured," Luther said.
The US scheme, he added, seeks to undermine international justice after the International Criminal Court (ICC)'s decision last month to launch a full investigation into war crimes in the Palestinian territories.
"A just and sustainable peace requires a plan that prioritizes the human rights of Palestinians and Israelis, and must include justice and reparation for victims of war crimes and other grave violations. This plan not only fails this fundamental test; it seeks to torpedo efforts towards justice for both Palestinians and Israelis that are currently under way."
Turkey: Mideast deal absolutely unacceptable
Turkish President Recep Tayyip Erdogan has lambasted the US-proposed deal as "absolutely unacceptable."
"Jerusalem is sacred for Muslims. The plan to give Jerusalem to Israel is absolutely unacceptable. This plan ignores Palestinians' rights and is aimed at legitimizing Israel's occupation," CNN Turk quoted him as saying.
Earlier, the Turkish Foreign Ministry said the American proposal was "stillborn," and that the people and land of Palestine were not for sale.
"This is an annexation plan aiming at usurping Palestinian lands and killing the two-state solution," the ministry said in a statement.
The ministry noted that Jerusalem is a red line in the eyes of Turkey, and that the country would not let Israel justify its occupation and persecution.
"We will always stand by the brotherly people of Palestine. We will continue to work for an independent Palestine within Palestinian lands," it said, adding that Ankara would not support any plan that is not accepted by the Palestinian authorities and that peace will not materialize in the Middle East without an end to occupation.
Qatar: No peace sans Palestine on 1967 lines
The Qatari Foreign Ministry also emphasized that peace cannot be achieved without safeguarding the Palestinians' rights by enabling them to establish their own sovereign state on the 1967 boundaries.
The ministry said Doha appreciated what it called American efforts to find solutions to the conflict as long as they are within the framework of international legitimacy.
Israel occupied the West Bank and East Jerusalem during the Six-Day War in 1967. It later annexed the city in a move not recognized by the international community.
Palestinian officials say they want the resolution of the conflict with Israel based on the so-called two-state solution along the 1967 boundaries with East Jerusalem as their capital.
Maps of Palestine: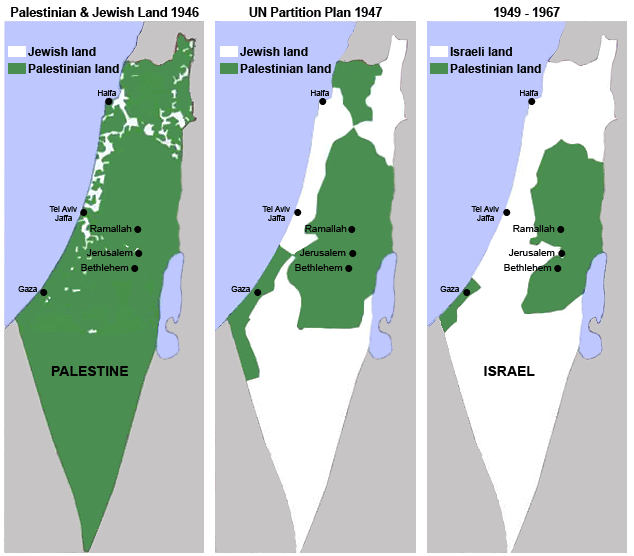 Trump's imagination: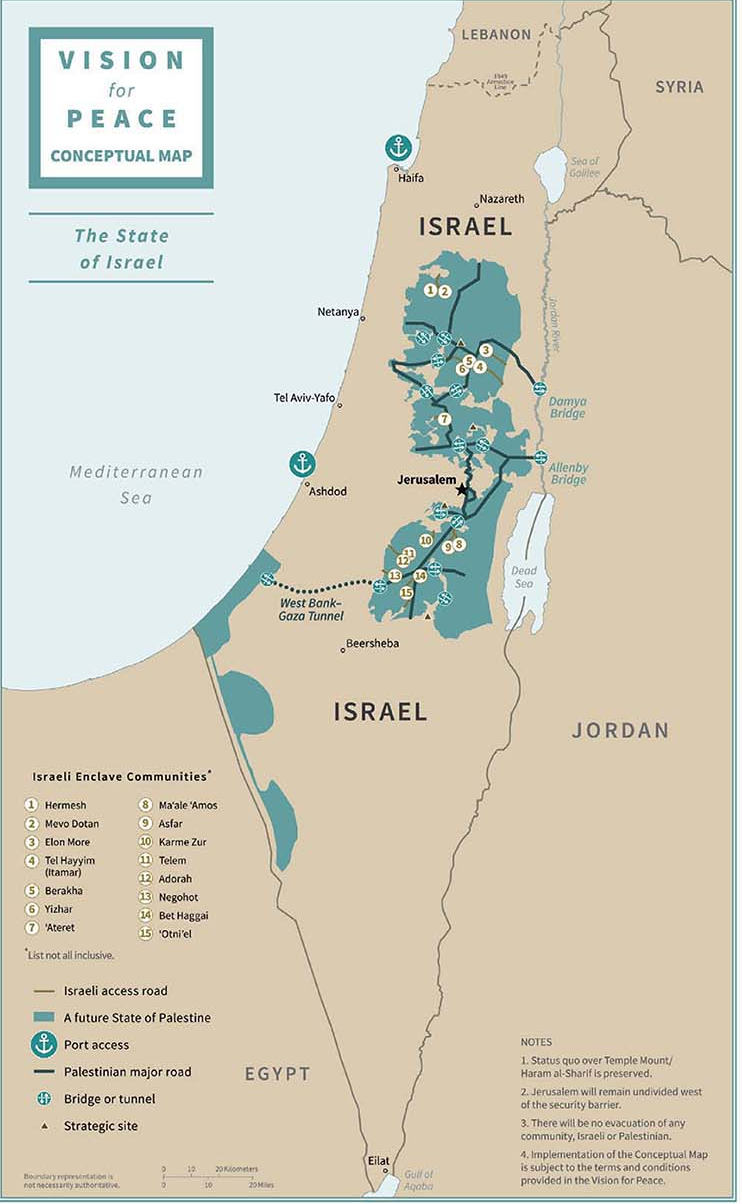 Real homeland of Khazars (so-called Zionists) – Khazaria Empire. Khazars was adoring phallus as their God. Khazaria ruler ordered mass conversion of all citizens of Khazaria to judaism cca 12 Centuries back. Later as result of Mongolian raids, Khazaria Empire fall and Khazars emigrated into East, Central and West Europe: