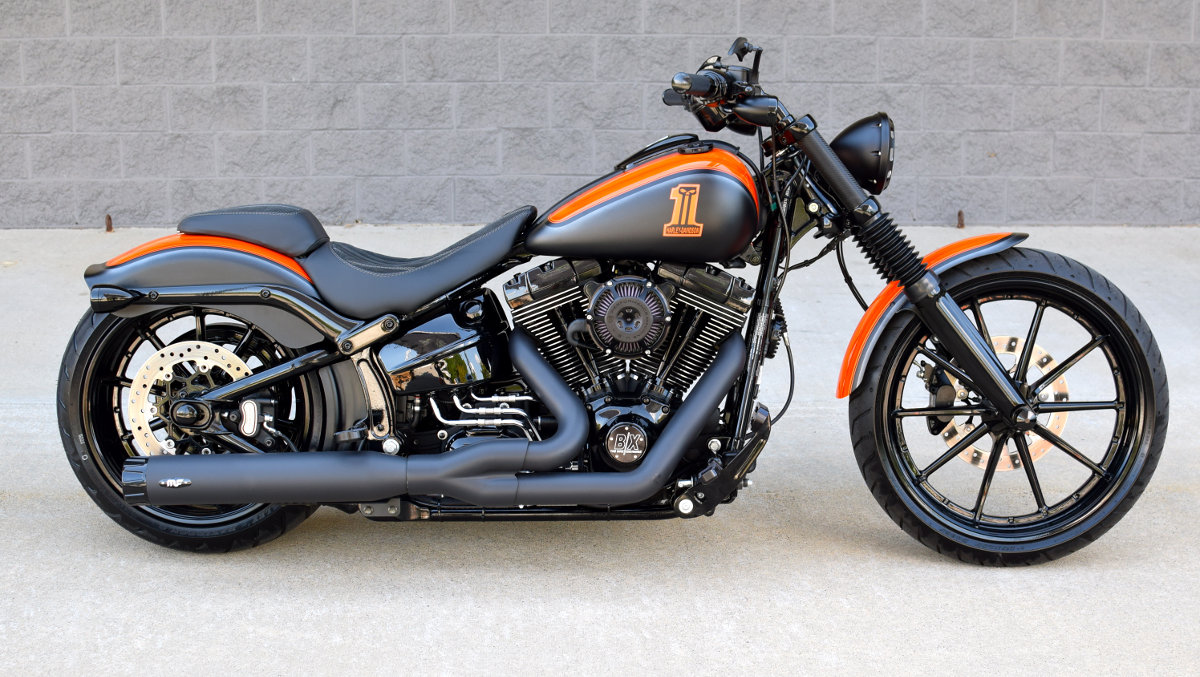 H-D's motorcycle revenue missed estimates $1.43 billion, versus $1.44 billion expected by analysts.
The company reports $195.6 million in net income during the second quarter, versus $242.3 million a year earlier, a nearly 20% drop.
H-D's second-quarter earnings per share of $1.23 exceeds projections by 3 cents.
Sales of motorcycles, parts and merchandise fell to $1.43 billion during the second quarter from $1.53 billion during the same three months of 2018 – a decline of 6%.
The Milwaukee-based company lowered its outlook for motorcycle shipments for 2019.
It now expects to ship about 212,000 to 217,000 bikes in 2019, down 5,000 from its April estimate of 217,000 to 222,000 bikes for the year.
That forecast is down considerably from its 2019 guidance given a year ago, when it said it expected to ship 231,000 to 236,000 bikes this year.
Operating margins have also shrunk. It now expects operating margin as a percent of revenue of about 6% to 7% this year, dropping from the 8% to 9% estimated earlier in the year.
"The bottom line is that they continue struggle with baby boomers and it's not enough to offset the declines we're seeing," said Brian Yarbrough an analyst at Edward Jones.
Bigger bikes are falling out of favor with younger riders. Sales of the industry's largest bikes, with engines of 601 cubic centimeters or bigger, fell 4.9% in the second quarter versus a year earlier, Harley said. All but one of the 36 models sells are at least that big with some Hogs weighing in around 1,000 pounds.
"They need to see better growth with middle-aged and young people and their smaller bikes. They need to offset their 600cc-plus declines," Yarbrough told CNBC.
Though the company beat on earnings, it slumped on sales. Worldwide retail sales decreased 8.4% in the second quarter. U.S. retail sales were down 8% in the quarter and international retail sales down 8.9%.
Harley said the declines were driven by weakness in developed international markets.
Harley-Davidson has struggled in recent years with declining sales at home and abroad. The company's bike deliveries are down by 5.3% from a year earlier, according to the second-quarter earnings report. In Asia and the Pacific, Harley has seen motorcycle retail sales drop by 4,165 units from 2016 to 2018.
The region's largest motorcycle market — India — has also seen the company's sales fall 21.6% from 3,690 units in 2016 to 2,676 units sold in the first quarter of 2019.
In another headwind, the company is preparing for the gradual increase of tariffs from the European Union. In its earnings report, Harley said it had "obtained regulatory approvals required to mitigate the majority of incremental EU tariffs."
Tariffs have been a part of the motorcycles maker's story since it drew the ire of President Donald Trump on Twitter after it announced it was moving production of some of its bikes to Thailand.
That strategy appears to be working in Southeast Asia, where it said sales rose 77% during the quarter.
The company also claims to have confirmed its highest ever Harley-Davidson U.S. ridership: over 3 million riders in 2018. Increasing the number of riders is vital to Harley's "More roads to Harley-Davidson" initiative to create new riders around the globe.
The bike maker said U.S. rider training participation was up, with the greatest increase among 18- to 34-year-olds. Harley's mix of new sales to that age group grew 2.7% in the U.S. during the second quarter.
"I'll give them credit. They're not just sitting on their hands and waiting for things to change," Yarbrough said. "Some of the things they're trying are starting to work. The million dollar question is whether that's enough to stop the sales decline."